CBS is making some changes to its programming department.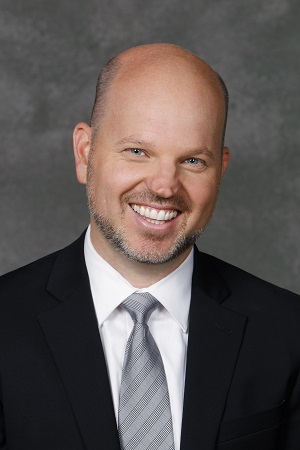 Glenn Geller (left), previously the head of current programming for CBS Television Studios, has been upped to executive vice president, current programming of the CBS Network Television Entertainment Group, CBS said on Wednesday. In his new capacity, Geller, who joined CBS in 2001, will oversee creative affairs for all scripted series broadcast on the CBS Television Network, and for all CBS Television Studios shows produced for CBS as well as other broadcast and cable networks.
Also read: CBS Confirms Sharyl Attkisson's Computer Was Hacked by 'Unauthorized, External, Unknown Party'
Geller's promotion springs from CBS's newly combined current programming department, which supports both CBS Entertainment and CBS Television Studios. He'll report directly to CBS Television Studios president David Stapf and CBS Entertainment president Nina Tassler.
Meanwhile, David Brownfield, who had been the head of CBS Entertainment's current programming department, has signed a development deal with CBS Television Studios, where he'll begin development for the 2014-2015 broadcast season.
Also read: CBS Announces 2013-2014 Premiere Dates
Brownfield (right) came to CBS Entertainment as director of current programming in 2001 and had served as senior vice president in 2004.
In announcing the shakeup, Tassler and Stapf characterized Brownfield as "a valued member" of the CBS team.
"David is a valued member of a winning team here," the pair said. "He's a very skilled creative talent and we're excited that he'll still be in our halls and developing new projects for us."
However, they added, Brownfield — who was a co-producer and writer on ABC's "Boy Meets World" prior to joining CBS — had wanted to return to writing and producing.
"The timing is right to make this move," Tassler and Stapf noted. "David has wanted to return to writing and producing television, and the majority of our series are now produced in-house. It makes sense creatively and operationally to have one streamlined current operation to support our shows."
Geller's pre-CBS career included a three-year stint at 20th Century Fox Television, where he developed pilots and worked on series including "The X-Files" and "Buffy: The Vampire Slayer."
"Glenn is a gifted executive with smart creative instincts, deft diplomacy skills and strategic programming savvy," Stapf and Tassler said. "He is well-liked and respected by creative talent and executives alike, and adds great insight and value to any project he touches."