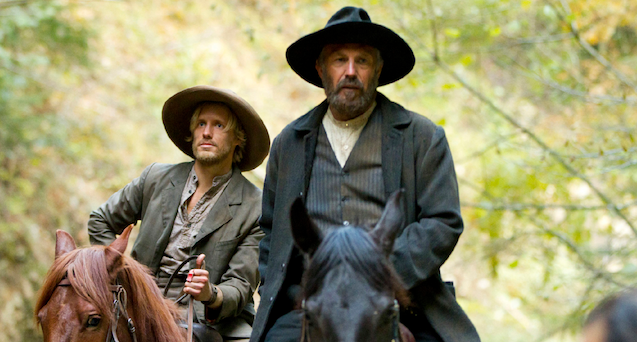 This story appears in TheWrap's EmmyWrap Miniseries Issue.
Reports of the death of the miniseries, it turns out, were greatly exaggerated.
Sure, things were looking dire for a while. Three years ago, the Academy of Television Arts & Sciences eliminated Outstanding Miniseries as a separate category, folding it into one category that also included made-for-television movies.
The move came after two consecutive years of only two nominees in the miniseries category and was necessary, the Academy said at the time, because there just weren't enough miniseries being made to justify a separate category.
A year later, the Academy announced plans to trim even further, folding the four mini/movie acting categories — lead actor, lead actress, supporting actor and supporting actress — into a pair of catch-all actor and actress categories.
But.
During that time, "Downton Abbey" began life as a miniseries, "American Horror Story" slipped into the category, History struck gold with "Hatfields & McCoys" and "The Bible," ReelzChannel won 10 nominations for History's castoff "The Kennedys" and Jane Campion chose the miniseries genre for her first TV work in two decades, Sundance Channel's "Top of the Lake."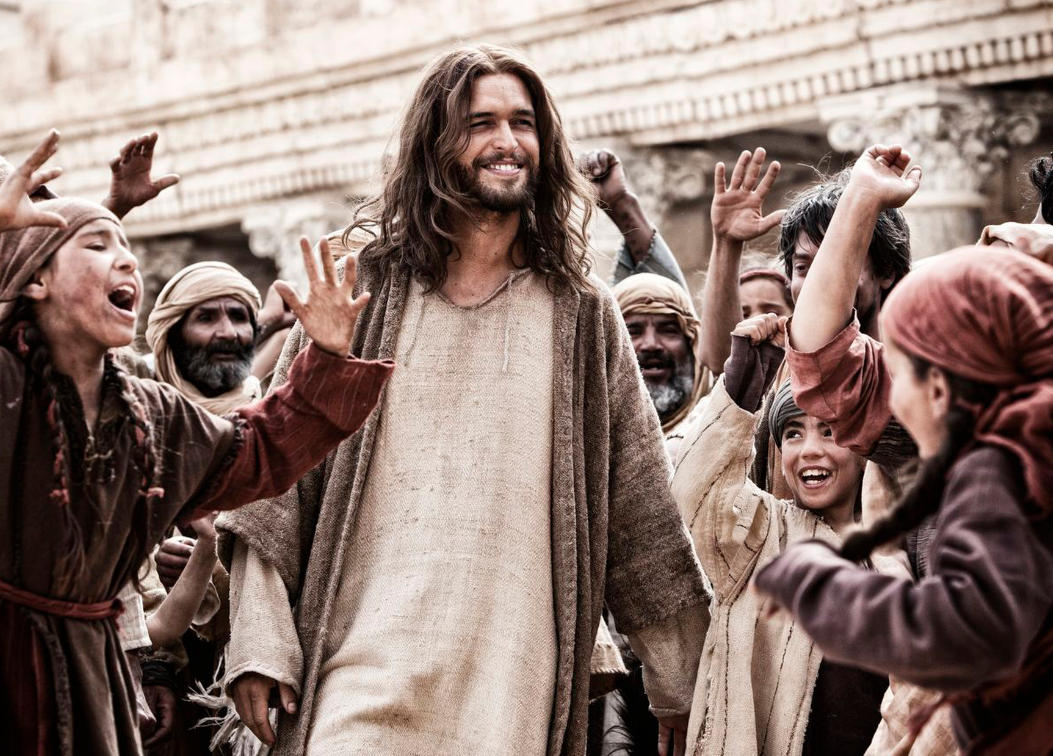 Before it even had a chance to institute its plan to consolidate the acting races, the TV Academy changed its mind and decided to keep all four categories. And what was supposed to be a moribund format started looking pretty lively.
Among the predicted movie/mini nominees on the GoldDerby website, Steven Soderbergh's "Behind the Candelabra" is the only movie in the top six, which includes a quintet of miniseries: "Top of the Lake," "The Bible'" FX's "American Horror Story: Asylum," HBO's "Parade's End" and USA's "Political Animals." Miniseries actresses hold five of the top six spots and supporting actresses four of six; only on the actor side is it more focused toward movies over minis.
So welcome back, miniseries. It's like you never left.
Of course, the miniseries hasn't ever left — except for leaving the broadcast networks, which got out of the miniseries business more than a decade ago. But for channels like History, FX, HBO and Sundance, and for content creators, it has remained a vibrant form.
"It's a splashy format," Sundance Channel President Sarah Barnett told TheWrap. "At a time when the amount of content and the number of platforms is proliferating, a miniseries can be a noisy invitation to an audience to come and watch something collectively that feels like an event. It's the only format that really has that allure."
With the form now in the hands of smaller networks rather than the broadcast giants, the right miniseries can help define a channel. An instructive case study is History, which had planned to make its entry into the miniseries arena with "The Kennedys" in 2011.
After complaints spread about the project's accuracy and possible bias, History announced, "This dramatic interpretation is not a fit for the History brand" and opted not to air it, making it easy pickings for Reelz.
"It wasn't the happiest day of my life when that all was happening," Dirk Hoogstra, History's executive vice president of development and programming, told TheWrap. "But we had a culture and leadership that allowed us to say, 'Let's keep going down this road, because when we get the subject and the approach right, we really believe we can own this space of epic historical dramas.'"
The channel's next miniseries was a breakthrough. "Hatfields & McCoys" became 2012's most-watched cable event, receiving 15 Emmy nominations and winning five awards. History was involved from the script stage, pushing for an approach that would please the largely male audience the channel covets.
Its success also helped redefine History, which had wriggled out of its past label as "the Hitler Channel" to become known for male-skewing reality shows like "Pawn Stars" and "Ice Road Truckers." "It's really a way for us to embrace a brand-defining core history," Hoogstra said.
Sundance's Barnett agrees that a key benefit of the right miniseries lies in establishing a network's identity. "The event nature of a miniseries can do a lot of great work in terms of brand-defining," she said. "A network like ours can define itself by complementing our ongoing series with a few high-profile miniseries. It feels like a smart way to establish our brand."
Still, the financial side of things can be tricky; multi-part miniseries of any scale aren't cheap, and they don't have the continuing revenue opportunities of a long-running series. Barnett said Sundance looks for co-producing deals, while Barnett said History is interested in deals with "various levels of ownership," and said the channel benefits from the fact that men are typically more avid repeat viewers than women.
Another benefit of a miniseries like "Hatfields", he said: "Because it was so successful, we're now going into a marketplace where we're seen as a place for really high-quality, scripted, longform projects."
That's certainly a key. For years, HBO has been attracting filmmakers like Soderbergh, David Mamet and Martin Scorsese on the TV-movie side and Todd Haynes ("Mildred Pierce") and Mike Nichols ("Angels in America") on the miniseries side. Sundance has seen this as well, bringing Olivier Assayas ("Something in the Air") and Campion ("The Piano") to television.
Sundance's first miniseries was Assayas' "Carlos" in 2009, which won a Golden Globe and for which star Edgar Ramirez received an Emmy nomination. "It sort of took us by surprise," said Barnett. Since then, they've done the British dramas "Appropriate Adult" and "Restless" and now "Top of the Lake," which they were involved with at the script stage. (Barnett says they lobbied hard for a lead actress "who had resonance in the American market" and were delighted that "Mad Men's" Elisabeth Moss won the part.)
History, meanwhile, went from "Hatfields" to Mark Burnett's "The Bible," a big ratings hit that they initially thought would be part dramatization, part documentary. "We envisioned more of a hybrid, with documentary-style interviews," said Hoogstra. "But Mark Burnett called us from the set, very passionate, and said we should see what they were getting, that it was going to play really well, and he didn't think we needed the interviews. And we agreed with him." (History may still put together a version of the film with interviews, he added.)
And if the return of the miniseries may bring others back into the game, it wouldn't come as a shock to anybody currently working in the resurgent arena. "I'm not surprised there's a revival in miniseries," said Hoogstra. "The way TV works, any time there's an area that's working, there's no shortage of people trying to get a piece of it."