ESPN reporter Rachel Nichols has made the leap to CNN.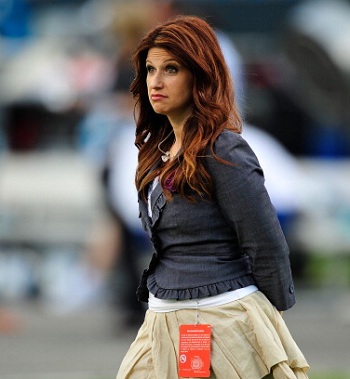 The former "SportsCenter" correspondent has been hired by CNN, where she will host a new weekend sports program. Nichols will also provide coverage for Turner Sports, and cover all major sporting events, including the Olympics, for CNN and Turner.
Also read: Jeff Zucker at CNN: Back to Doing What He Does Best?
Nichols' first assignment in her new position will be the Super Bowl on Feb. 3.
"We're just thrilled that a sports journalist of Rachel's stature and expertise will now be a regular part of the CNN lineup," newly installed CNN Worldwide president Jeff Zucker said of the hire. "Her arrival, beginning next week, is an important step in expanding the range of programming and storytelling on CNN."
Nichols added that she "couldn't be more excited" about moving to CNN and Turner Sports, noting that she believes in the vision that Zucker has for the network.
In the first major hire for CNN since news broke in November that Zucker was taking over, ABC News senior White House correspondent Jake Tapper signed on with the network in December to anchor a new weekday news program.