Move over, "General Hospital"; Katie Couric is coming to town.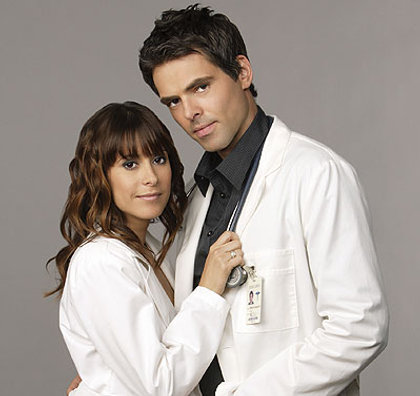 The long-running soap opera is being shifted from its timeslot on Sept. 10, to make room for Katie Couric's upcoming daytime talk show "Katie."
Also read: Katie Couric Talk Show Gets a Premiere Date
Starting on Sept. 10, "General Hospital" will air at 2 p.m. ET/1 p.m. PT/CT, with "Katie" airing in many markets in the 3 p.m. timeslot.
On the plus side, "General Hospital" fans will be able to get their daily dose of Port Charles intrigue an hour earlier.
Also read: No Soap: 'All My Children,' 'One Life to Live' Online Plans Ditched
The ABC soap, which took Best Drama honors at this year's Daytime Emmys, will celebrate its 50th anniversary on April 1, 2013.
The syndicated "Katie" will offer a forum for "smart conversation," Couric has said, with the topics covering a variety of subject matter.
"We'll be running the gamut from everything from serious stories, like a new cancer drug, or what's going on with the deficit and trying to explain it so people can really understand it, to dealing with kids and technology and what is all this technology doing to our children's brains and ability to socialize, to bullying, to fun, popular culture stories," Couric said.