The History Channel is hoping it can strike gold twice with the famous feud between the Hatfield and McCoy families.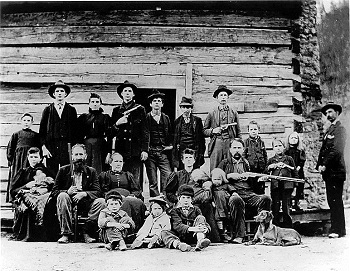 The channel is developing a Hatfields & McCoys reality series, which will revolve around modern-day descendants of the feud, a History spokeswoman confirmed to TheWrap on Thursday. Further details on the project were not immediately available.
It's hard to fault History for pursuing the project; its "Hatfields & McCoys" miniseries, which starred Kevin Costner and Bill Paxton as the patriarchs of the feuding families, premiered in May with 13.9 million total viewers, setting a new record for non-sports, ad-supported cable programs, and improved from there.
Also read: Charlize Theron Sells Hatfields & McCoys Project to NBC
The miniseries also scored a couple of Golden Globes nominations this week, in the Best Mini-Series or Movie Made for Television category, and also for Kevin Costner's portrayal of "Devil" Anse Hatfield.
History isn't the only network mining the Hatfields & McCoys vein; NBC is working on a project focusing on a modern-day version of the famous feud, with "Snow White and the Huntsman" actress Charlize Theron producing.