"The Hunger Games" has landed a television home with a couple of weeks to go before its theatrical release.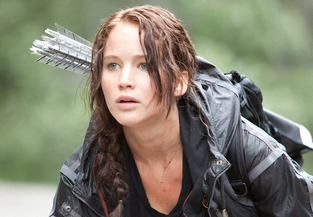 Also read: "Hunger Games" Sneak Peek: Katniss Shows Off Her Archery Skills
ABC Family has acquired the rights to Lionsgate's seeming blockbuster-to-be, Broadcasting & Cable reports. The deal will give the cable outlet rights to air the movie 30 months after its theatrical release, which would place the first airing of the movie sometime in the latter half of 2014.
Also read: "Hunger Games" Premiere: Why There's No Nudity and Why It Won't Need It
Though the movie — based on Suzanne Collins' series of young-adult novels — won't be hitting theaters until March 23, indications are that the highly anticipated film will be a sizable hit. A month prior to its release, "The Hunger Games" outpaced "The Twilight Saga: Eclipse" in first-day advance ticket sales on Fandango.com, setting a new record in the site's 12-year history. ("Eclipse," released in 2010, has gone on to amass nearly $700 million worldwide.)
ABC Family declined to confirm the "Hunger Games" deal to TheWrap.
The cable outlet appears to be getting into the habit of acquiring blockbusters targeted at its young audience. "The Hunger Games" follows ABC Family's acquisition of the two-part "Harry Potter and the Deathly Hallows."