U.S. Senators John McCain, Barbara Boxer and Olympia Snowe may find themselves at odds politically, but on one issue they all agree: Appearing on "Parks and Recreation" is a great way to get some face time with the American public.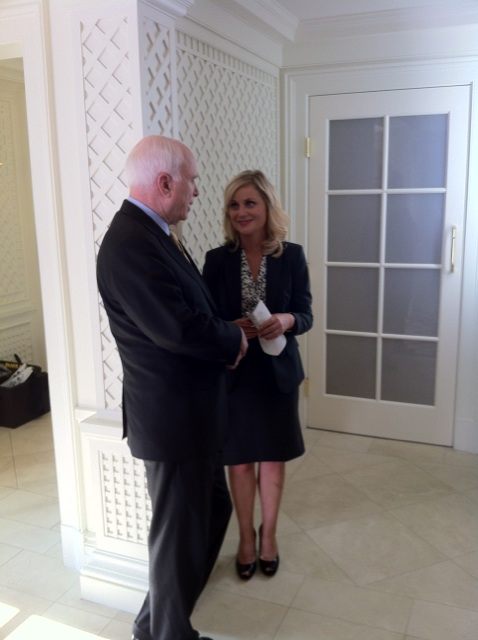 McCain and Snowe, both Republican, and Boxer, a Democrat, guest star on an upcoming episode of the NBC sitcom set in Washington, D.C., the network told TheWrap.
Also read: "Parks and Recreation" Gag Reel: Ron Swanson vs. a Toothache (Video)
In the episode, Leslie Knope (Amy Poehler) travels to the nation's capital to visit her significant other Ben (Adam Scott), who's working on a congressional campaign in D.C.
McCain tweeted a picture of himself with Poehler on Thursday, hinting that the episode might be award-worthy.
Also read: NBC's Valentine to "Parks and Recreation" Fans (Video)
"Had a great time shooting @ParksandRecNBC today w/ Amy Poehler — I think it's an Emmy!" McCain joked.
That just might make up for the whole failed 2008 presidential campaign …
The episode will air Sept. 27.