Ricki Lake's return to the talk-show market cleared a hurdle Thursday, securing an agreements that will bring the show to more than half of the country, including major markets such as New York, Los Angeles and Chicago.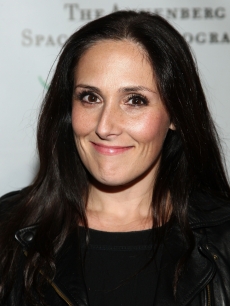 Twentieth Television announced that Lake's upcoming talk offering, "The Ricki Lake Show," has been purchased by Fox stations and Tribune stations in the above cities, as well as Dallas. Combined with other deals secured with stations owned by Sinclair, Local TV, Post Newsweek, Fisher, Granite, New Vision, Journal, Citadel, Quincy and Gray, the show is already sold to 50 percent of the country in advance of its September 2012 premiere.
Targeting women in the 25-54 age range, the series will feature Lake, 43, "reflecting where she and her audience are now in their lives." The company promises that the topics will be covered in a "fresh, fun [and] interesting" manner. They will range from parenting, weight loss, losing love and "finding it again." (Hint: It's always in the last place you look.)
"I want to spark ideas and conversations and inspire people to take active roles in their communities, relationships and their well-being," Lake said, adding that she hopes to reach "both my existing fans and an entirely new generation of women."
Lake, who's currently competing on "Dancing With the Stars," presided over her previous talk-show offering, "Ricki Lake," from 1993 to 2004.
"The Ricki Lake Show" is co-produced by Twentieth Television and Monet Lane Productions.