Reboots have had a pretty spotty track record on TV of late, but NBC is apparently hoping that a chestnut from the Stephen J. Cannell catalog can reverse that trend.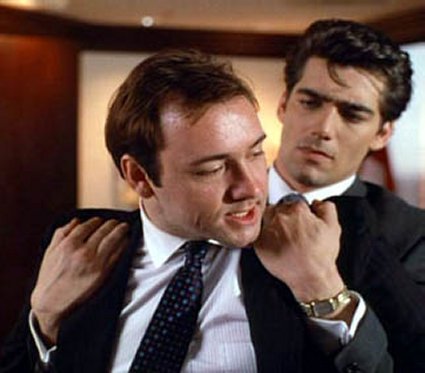 The network has ordered a revamp of the Cannell series "Wiseguy," purchasing a script commitment with penalty, an individual with knowledge of the deal confirmed to TheWrap.
Also read: 'A-Team' Creator Stephen J. Cannell Dies at 69
The project will be scripted by Alex Cary, who most recently has served as a writer and co-executive producer on Showtime's "Homeland."
"Homeland" producers Peter Chernin and Katherine Pope will also executive-produce this latest project, as will Cary.
The original series, which ran on CBS from 1987 to 1990, starred Ken Wahl as Organized Crime Bureau undercover agent Vincent Michael "Vinnie" Terranova, who serves an 18-month prison stint in order to establish his "Wiseguy" credentials. Through his criminal connections, he infiltrates criminal organizations in an effort to destroy them from within.
News of the "Wiseguy" reboot was first reported by Deadline.