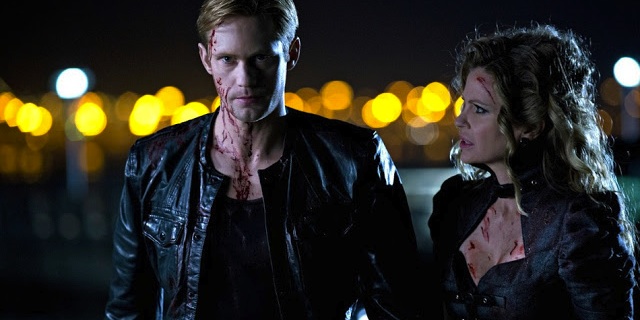 HBO's "True Blood" is bleeding viewers.
Sunday's sixth season finale attracted only 4.1 million viewers at its initial 9 p.m. airing. That's about a million less than the fifth season-ender's 5 million viewers.
If you combine viewership over the night's two airings, things look even bleaker: The series loses about 1.3 million viewers (5 million versus last season's 6.3 million).
Also read: Big 'True Blood' Death Just the Start of Righting Its Wrongs? (Video)
HBO points out that in viewership across all airings, the series is averaging 10.6 million viewers per episode. The preseason debut of Sunday Night Football may have chipped away at "True Blood," but … let's not get carried away.
If we drill a little deeper, the series has also lost viewers since its premiere. Back in June, the season debuted to 4.5 million viewers — that's .4 more than the amount of viewers for the season finale.
Surprisingly, even the threat of more major deaths on the season finale wasn't enough to bring the in the viewership. In the end — spoiler alert — Sookie's (Anna Paquin) faerie lover Warlowe (Rob Kazinsky) ends up getting staked and arguably the series' most popular vamp, Eric Northman (Alexander Skarsgård), may have also bit the dust.
We'll find out when the series returns for Season 7 during Summer 2014. It was renewed back in July.