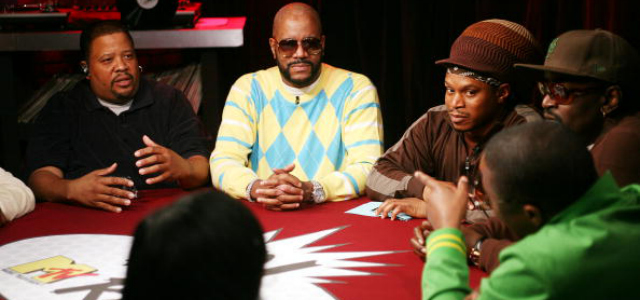 MTV is celebrating the end of the summer with a three-day long "Yo! MTV Raps" marathon.
MTV Jams, the network's 24-hour hip-hop music channel, will feature a countdown of the 100 most-played music videos during the iconic rap show's era, 1988 to 1995. MTV will also air some of the series' most memorable moments and interviews, including the 1989 boycott of the Grammys, when Will Smith — then The Fresh Prince — and DJ Jazzy Jeff won for "Parents Just Don't Understand," but rap wasn't included on the telecast.
Also read: Justin Timberlake Defends Miley Cyrus: 'It Was the VMAs, What Did You Guys Expect?'
Additionally, to help inform younger viewers about the groundbreaking series, MTV Jams will debut the documentary "VH1 Rock Docs: YO! The Story of YO! MTV Raps" Sunday at 9 a.m.
Other docs about the decades-old cultural phenomenon, including "40 Great Yo! MTV Raps Moments" and "We Were All Watching," will also be played throughout the holiday weekend.
"Yo! MTV Raps" was TV's first show completely dedicated to hip-hop. The marathon kicks off Saturday, Aug. 31 at 6 a.m.