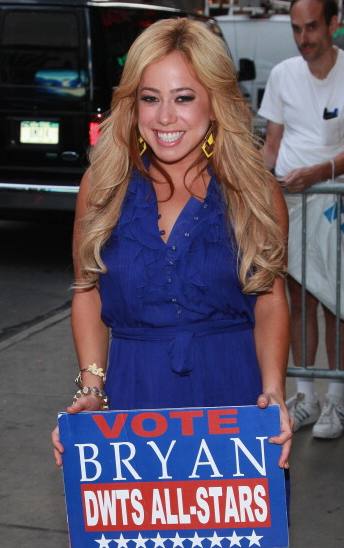 After a month of campaigning, "Dancing With the Stars" has selected the 13th contestant for its All-Star edition. And the winner is…
Sabrina Bryan.
Who is — wait a sec, Googling… okay, here we go… Oh, sure. A member of the Cheetah Girls, which is a Disney girl group.
Also read: Bristol Palin: 'I Like Gays. I'm Not a Homophobic'
Sure, Cheetah Girls. Heard of them. She's also a former dancer, who — a-ha — competed on season five of "Dancing With the Stars."
Missed that season. My bad.
Bryan, who seems like a lovely person, fills the person-best-known-to-the-Disney-demographic slot on "Dancing With the Stars." She was elected by viewer vote.
She'll be paired with Louis Van Amstel as she competes with such fellow all-stars as Pamela Anderson (filling the sex symbol role), Apolo Anton Ohno (in the athlete slot), and Bristol Palin, capably handling person-there-to-generate-controversy duties.