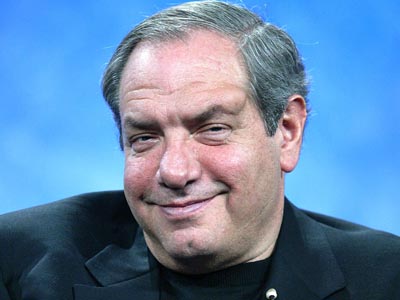 Dick Wolf, the creator of the iconic "Law & Order" franchise, is leaving his longtime agents at UTA. Wolf first signed with UTA in 1999.
A source with knowledge of the situation told TheWrap that Wolf told the agency he wanted out and that his agents have "no idea" what his next move is.
Both Wolf and UTA released cordial statements on Tuesday that confirmed the break.
UTA's statement said the agency was "honored" to have worked with Wolf for over a decade. "We are proud of our long relationship which has resulted in some of the best television series ever to air. We wish Dick the very best," the agency said.

Wolf wished UTA "the best going forward" and thanked his agents, Peter Benedek and Tracey Jacobs, for their "longtime help, thoughtfulness and advice."
As for what's next, Wolf might strike out on his own to avoid paying commission on future projects. He is a marquee name who may feel he has the clout to make his own deals.
He also may be itching for new representation after several misses and with many of his shows heading into their dog days.
"Law & Order: Criminal Intent" was renewed for its 10th and final season on USA in September. "Law & Order: SVU" is currently suffering from declining ratings in its 12th season on NBC. After a strong premiere, the audience for "Law & Order: Los Angeles" dipped 25 percent with its second episode Oct. 6.
The original "Law & Order" was canceled in May after 20 seasons on air, one shy of tying "Gunsmoke's" record for longest running scripted drama. At the time, individuals familiar with the situation told TheWrap that Wolf was frustrated about coming short of the record. Wolf's most recent TV deal was a pilot project for the USA network, not a primetime broadcast series.
Over the past decade Wolf has been behind several short-lived and failed series. Along with his many successes, he was responsible for "D.C.," "Deadline," "Dragnet L.A." and the "Law & Order" spinoffs "Trial by Jury" and "Conviction." In spite of these flops, NBC's order of "Law & Order: Los Angeles" on the same day the flagship "L&O" got the ax showed that Wolf and his agents were still able to make big deals.
News of Wolf's departure from UTA was first reported by Deadline.com.