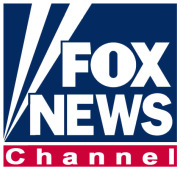 Fox News dominated the cable news ratings charts for the second straight night Wednesday with its coverage of the final moments of the dramatic Chilean mine rescue.
Thirty-three men were trapped about half-a-mile Aug. 5 when the San Jose mine caved in. After a rescue operation that took over two months, all of the miners were brought to the surface over a 22 hour period Tuesday and Wednesday.
An average of approximately 4.862 million total viewers watched Fox News during primetime last night, the network's highest ratings for the year-to-date. Fox's audience peaked at over seven million viewers as the final man was pulled from the mine.
CNN came in second place with an average of about 2.364 million total viewers. MSNBC was at the back of the pack with an average of approximately 920,000 total viewers.
Fox and CNN also came in first and second respectively during the first night of mine coverage Tuesday. CNN's number two finishes are an improvement over the network's standard third and fourth place showings.