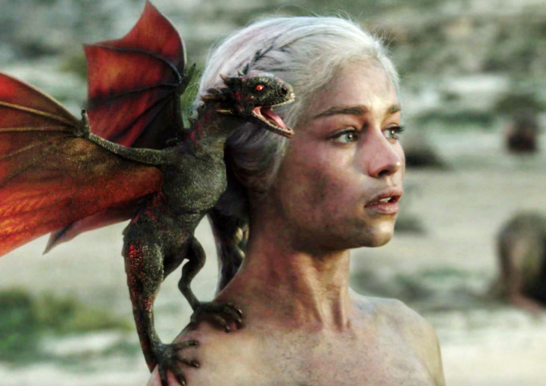 HBO's fantasy drama "Game of Thrones" will return Sunday, April 1, the network announced Friday.
The network also announced that the movie "Game Change," about John McCain's selection of Sarah Palin as his running mate in 2008, will debut Saturday, March 10. It stars Ed Harris as McCain and Julianne Moore as Palin, with Woody Harrelson as campaign strategist Steve Schmidt.
The new series "Girls," from "Tiny Furniture" star and creator Lena Durham, will debut Sunday, April 15. "Veep," which stars Julia Louis-Dreyfus as a beleaguered vice president, debuts Sunday, April 22.
HBO also announced that "The Weight of the Nation," a four-part documentary about the nation's obesity epidemic, will debut Monday, May 14 and Tuesday, May 15, with two parts airing each night.