There's good and bad news for CBS in GLAAD's latest network responsibility index, which tracks portrayals of gay, lesbian, bisexual and transgender people in primetime.
The CW, which CBS co-owns with Warner Bros., was again ranked number one in the quantity, quality and diversity of images of LGBT people on primetime broadcast TV. But CBS, the most-watched network, ranked last and received a "failing" rating.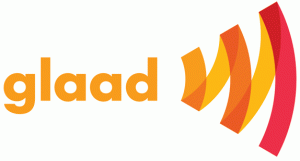 The CW received a "good" rating, and 29 percent of its primetime programming hours were found to be LGBT-inclusive.
Also read: Ann Romney Invited on 'Modern Family' – Once Gay Marriage Is Legal
The CW also registered the most racial diversity, with 62 percent of impressions made by LGBT people/characters of color.
"With the addition of drama 'The L.A. Complex,' The CW is… one of the few networks on broadcast or cable to feature black LGBT characters in lead or supporting roles," GLAAD said.
The CW was also rated first in LGBT inclusion last year. It is the least-watched broadcast network.
ABC, home to "Modern Family," was ranked second in the study, with GLAAD finding 27 percent of its primetime hours to be LGBT-inclusive. It bumped Fox, ranked second last year, to third this year, with 24 percent. ABC's "Modern Family" broke ground in primetime by prominently featuring a gay couple, Mitchell and Cameron, with an adopted chld. Fox's "Glee" features prominent gay characters and has addressed issues including homophobia and bullying.
Also read: Ryan Murphy's 'The New Normal': Watch the Full First Episode Here (Video)
NBC remained in fourth with 19 percent. The network's new season includes "The New Normal," a show about a gay couple adopting a child.
GLAAD said only 8 percent of CBS's primetime hours were LGBT inclusive. The network fell from an "adequate" score last year to a "failing" one. This season, the network's shows include "Partners," about gay and heterosexual best friends and business partners.
"At CBS our commitment to diversity is unwavering," the network said in a statement. "We are proud of our initiatives across the Network designed to increase diverse representation in every part of our business. We value our ongoing dialogue with GLAAD and we will continue to work with them closely."
Among cable networks, Showtime (46 percent inclusive), ABC Family and TNT (both 34 percent) and HBO (33 percent) all received "good" ratings. MTV (23 percent), which received an "excellent" score two years ago, received an "adequate" this year, as did FX, TLC, and USA. GLAAD highlighted ABC Family's "Pretty Little Liars" as that network's "strongest series in terms of LGBT representation and diversity."
TBS received a "failing" rating for the fourth year in a row. History was also found to be "failing."
"Americans expect to see their off-screen worlds represented onscreen and today more than ever that includes LGBT people and families," said GLAAD president Herndon Graddick. "Storylines of families like Mitchell and Cameron on 'Modern Family' and young people like Emily on 'Pretty Little Liars' are not only growing acceptance of our community, but have found praise from viewers and critics alike at a time when visibility and acceptance of LGBT people is at an all-time high."