With her contract up at the end of the current season, Kristen Wiig is mulling her future on "Saturday Night Live," but hasn't made a decision about whether to leave, she told Alec Baldwin on his WYNC podcast Monday.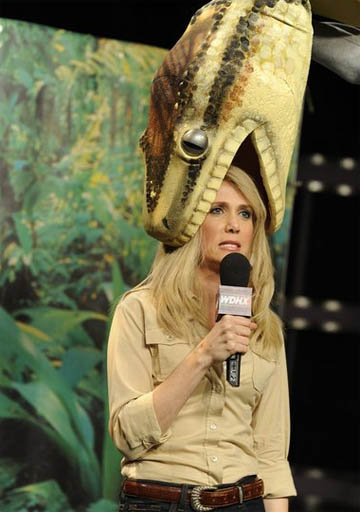 "Um, uh, I don't know," Wiig stammered when Baldwin asked if her time on "SNL" is "winding down."
"Everyone has to leave, and I will say that when I do leave, it's not because I'm sick of it and not because I see something better or anything like that. It's just that it's time. When I do leave, it will be the hardest thing."
Also read: Kristen Wiig as Lana Del Rey on 'SNL' (Video)
Wiig, who has been on "SNL" for seven seasons, joked with 15-time "SNL" host Baldwin that she might move to Paris and eat bread or open a canoe shop.
Or make a lot of films. Her packed upcoming movie schedule includes "Imogene," "The Comedian" with Robert De Niro, a remake of "The Secret Life of Walter Mitty" with Ben Stiller, and the horror dramedy "Freezing People Is Easy" with Paul Rudd, Owen Wilson and Christopher Walken.