NBC is looking at Hannibal Lecter's early years in its upcoming drama "Hannibal," and now Lifetime is developing a drama that will shed light on Lecter's "Silence of the Lambs" foe, FBI agent Clarice Starling.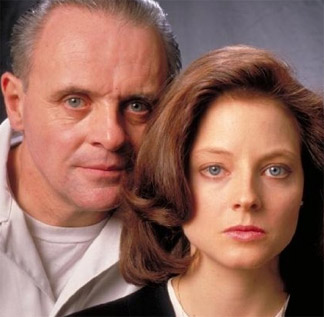 "Clarice" will follow Starling as she begins her career after graduating from the FBI academy, TV Guide reports. Jodie Foster won a best actress Oscar for portraying the young agent.
Lifetime reps did not immediately respond to TheWrap's request for comment.
MGM will produce "Clarice," which Lifetime is developing just as NBC prepares "Hannibal," a drama that will focus on the relationship between Hannibal Lecter — a role that earned a best actor Oscar for Anthony Hopkins in "Silence of the Lambs" — and FBI criminal profiler Will Graham.
Also read: Eddie Izzard to Co-Star in and Produce NBC's 'Munsters' Revamp
Hugh Dancy will play Graham in "Hannibal," which was created by "Heroes"/"Pushing Daisies"/"Wonderfalls" producer Bryan Fuller, who's also producing NBC's remake of "The Munsters."
Lecter and Graham first appeared in author Thomas Harris' 1981 novel "Red Dragon," while Starling originated in the 1988 sequel "Silence of the Lambs."
Lifetime, which has been adding more original programming to its lineup with the Jennifer Love Hewitt series "The Client List" and continuing seasons of "Drop Dead Diva," "Project Runway" and "Army Wives," is also focusing on star-packed made-for-TV movies.
Lindsay Lohan begins filming next month on the network's Elizabeth Taylor/Richard Burton biopic "Liz & Dick." Queen Latifah, Phylicia Rashad, Jill Scott and Alfre Woodard are starring in Lifetime's "Steel Magnolias" remake. And Mary J. Blige will star in "Parallel Lives," a movie about the lives of Coretta Scott King and Dr. Betty Shabazz, the widows of Martin Luther King Jr. and Malcolm X.
Photo from Fox