NBC's "Meet the Press" has landed NRA CEO Wayne LaPierre for an interview Sunday in which he will respond to calls for more gun control following the Newtown, Conn. school shooting.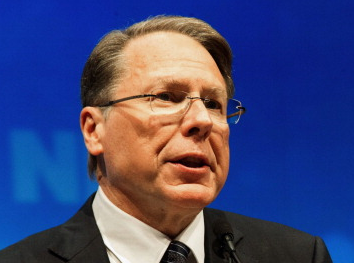 The NRA was silent for several days after the killings of 20 children and six women at the school, deactivating its Facebook page and issuing no public comments.
On Tuesday, the group said it had remained silent out of respect for the victims, but that it would "offer meaningful contributions to help make sure this never happens again."
The group said its effort would begin with a news conference Friday.
NBC News said that LaPierre (pictured) would appear on "Meet the Press" on Sunday "for an exclusive conversation about gun control and what he thinks should be done to curb the threat of violence in America."
Last Sunday, "Meet the Press" reached out to all 31 U.S. senators who back gun rights, but none would agree to appear on the show, host David Gregory said. "Face the Nation," another Sunday show, also said it was unable to find guests willing to make the case last Sunday for gun rights.