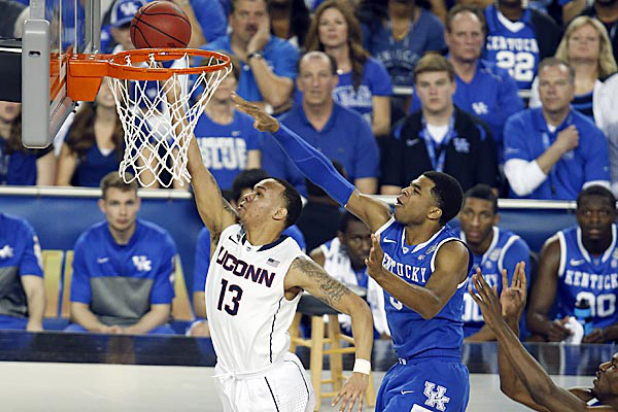 Monday's National Championship Game pulled in 21.2 million viewers, which was down from last year but topped the previous two season-ending contests.
The NCAA final, in which UConn beat Kentucky, earned a 12.4 household rating/20 share, according to CBS Sports.
The game peaked between 11:00 p.m. ET and 11:24 p.m. ET, with a 14.2/24 and 24.3 million viewers.
Also read: Ratings: CBS Nets Big Win With NCAA National Championship
In 2013, the National Championship had a 14/22 and 23.4 million viewers on average. While last night's final couldn't best those numbers, it did top 2012 and 2011 — each which contained one of Monday's final two teams.
In 2012, last night's loser Kentucky topped Kansas, handing CBS Sports a 12.3/19 and 20.9 million viewers.
In 2011, Monday's champion University of Connecticut beat Butler, resulting in a 11.7/18 and 20.1 million viewers.
Also read: Billionaire Basketball Tycoon Glen Taylor to Buy Minneapolis Star Tribune
Overall, the 2014 tournament averaged 10.5 million viewers — the second-most eyeballs since 2005.
Last year's March Madness play averaged 10.7 million, the most in 19 years.