Walmart customers will now be able to not just buy physical discs from Walmart.com but stream movies and TV episodes as well.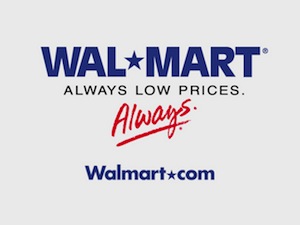 The retailer is integrating streaming service VUDU, which it acquired last year, into its website, it announced on Tuesday.
VUDU offers 20,000 titles for rent or purchase. However, its users are charged for each DVD and do not have the option of buying a subscription service, differentiating it from competitors like Netflix or Amazon Prime.
This move provides another challenger to Netflix in its moment of weakness. Ever since Reed Hastings' popular company announced its 60 percent price hike earlier this month, subscribers have been up in arms — nor has the market been too kind either. Netflix's second quarter earnings were not high enough for analysts, resulting in a sharp drop in its share price yesterday.
The move also reflects the growing popularity of streaming video — as compared to physical DVDs, where Walmart remains king.
"This integration allows us to introduce more Walmart.com customers to digital entertainment and give them access to thousands of new releases and popular movie titles immediately through VUDU's high-quality streaming service," Edward Lichty, general manager of VUDU, said in a statement.
By integrating VUDU's service with Walmart.com, which draws more than 5 million visits a day, both companies increase the chances of challenging their more established competitors. Walmart already has already had a failed download service with Hewlett-Packard, while VUDU is still a relative unknown.
"By incorporating digital movie content into the Walmart.com entertainment shopping experience, we're enabling customers to easily choose how they want to enjoy their entertainment content – whether that be through a physical DVD, digital streaming or both."