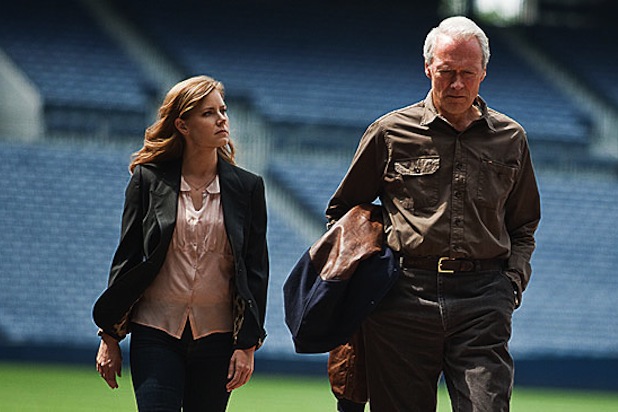 The production company embroiled in an ongoing copyright infringement lawsuit over the 2012 film "Trouble With the Curve" claims Warner Bros. Pictures submitted fake evidence, according to legal documents obtained by TheWrap.
Also read: Ballplayer's Lawsuit Claims Clint Eastwood's 'Trouble With the Curve' Called for the Steal
The company said in documents filed Monday in U.S. District Court that Warner Bros. doctored pieces of evidence to make them seem like they predated screenplays and concept reels by former college baseball player Ryan A. Brooks, which production company Gold Glove says Warner Bros. ripped off to make "Trouble With the Curve."
In the court filing, Gold Glove said it hired a forensic investigator to examine floppy disks submitted into evidence by Warner Bros. which supposedly show that credited "Curve" writer Randy Brown wrote the screenplay long before Brooks' materials were made, however the investigator's findings dispute this claim.

"[The investigator] found clear evidence that the date/time stamps of the disks were manipulated to present inaccurate information about date of creation," the filing read.
Also read: Warner Bros. Pushes 'Batman vs. Superman' Back 10 Months to 'Fully Realize Vision'
"He also found that there were codes within the data examined that relate to an operating system not on the market during the alleged dates of creation for these scripts, and that the 3M Imation 3.5 inch disks had not been put on the market during the time Mr. Brown says he created and saved scripts to this specific brand of floppy disks."
Monday's filing was submitted in opposition to Warner Bros.' motion for summary judgement.
For the record: An earlier version of this story inverted the roles of Warner Bros. and Gold Glove. TheWrap regrets the error.