With "Under the Dome" ending tonight after three seasons on CBS and Syfy's "Haven" winding down its final season this fall, the small screen will be without Stephen King adaptation on the air for the first time in several years.
Oh, the horror.
But fans of King may not have long to wait. The prolific author's work is still inspiring plenty of producers and show-runners, including some who are planning to combine limited TV productions with big-screen features.
Also Read: Fall TV Preview: 126 New and Returning Shows Premiere Dates
Here's the state of future Stephen King adaptations and when they may be hitting your screens.
"Haven"
As the second longest-running King adaptation ever, "Haven" is officially ending its five-year run after a final season slated to begin in October. Loosely based on King's novella "The Colorado Kid," the series is set in fictional Haven, Maine, which was never mentioned in the original book. However, Haven has since become King canon as it's referenced several times in "11/22/63," as a safe refuge for troubled and strange people. It's located near Derry, Maine, the main setting for King's classic "It."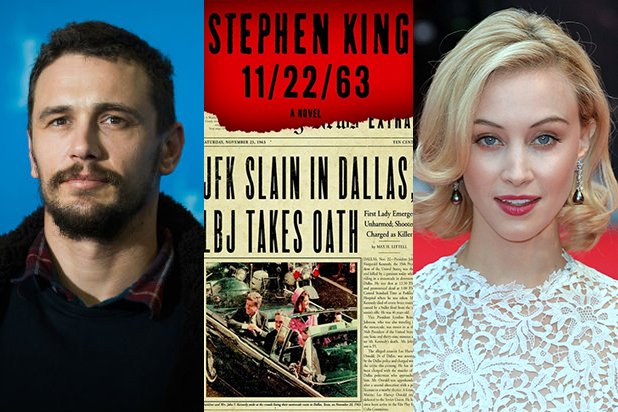 "11/22/63"
King's 1,000+-page opus about a time-traveling teacher who is determined to alter the course of history by preventing Lee Harvey Oswald from shooting John F. Kennedy is becoming a series, set to be released on Hulu in 2016. J.J. Abrams is a producer on the miniseries starring James Franco and Sarah Gadon, so the pedigree of the project already makes it a highly anticipated project even for non-fans.
Also Read: 'Under the Dome' to Wrap its Run After Next Week's Finale (Video)
"It"
Director Cary Fukunaga cited creative differences when he left the New Line project, the newest planned retelling of Pennywise the Clown. But the studio is moving forward with "Mama" director Andrés Muschietti to oversee a two-film adaptation. Will Poulter, who had been in talks with Fukunaga about taking the role of Pennywise, may not end up donning the terrifying clown makeup and sharp fangs.
"The Stand"
While originally envisioned as a film — or perhaps two films — Josh Boone's adaptation of one of King's most iconic novels is adding something revolutionary: a Showtime miniseries, set to debut before the first Warner Bros. film, as TheWrap exclusively reported. "The Stand" chronicles an epic battle between good and evil after the American population is all but wiped out by a deadly virus. The story follows a group of survivors who fight against an Antichrist-like figure named Randall Flagg. Boone is writing and expected to direct all the episodes of the miniseries in early 2016.
Also Read: Stephen King's 'The Stand' Poised to Add TV Miniseries at Showtime (Exclusive)
"Dark Tower"
In a reverse from "The Stand," Sony's ambitious take on King's "Dark Tower" series will start with a film, with a TV series to follow before the big screen sequel hits theaters. The story follows a gunslinger who takes both a metaphorical and physical journey to reach a tower. It is described as a blend of fantasy and horror, and Nikolaj Arcel is directing the film, with a target release of 2017.
Also Read: Sony Revives Stephen King's 'The Dark Tower' Multi-Platform Adaptation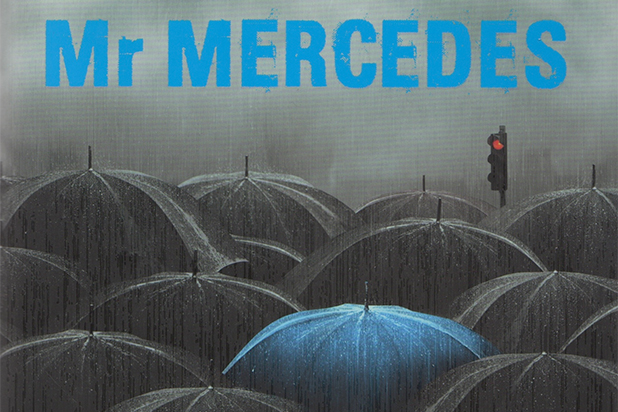 "Mr. Mercedes"
Legal drama veteran David E. Kelley is tackling the story of a mass murderer and the detective who's obsessed with tracking him down before he kills again on a much larger scale. The show is envisioned as a limited series, but there's a possibility of additional seasons since the 2014 hard-boiled-detective novel is the first book of a trilogy that includes "Finders Keepers" and next year's "End of Watch." "This is an amazing opportunity to adapt a script from material penned by one of the world's most acclaimed and accomplished authors," said Kelley when the adaptation was announced in January. "Mr. Mercedes is a great story that will translate beautifully to the screen if I don't mess it up."