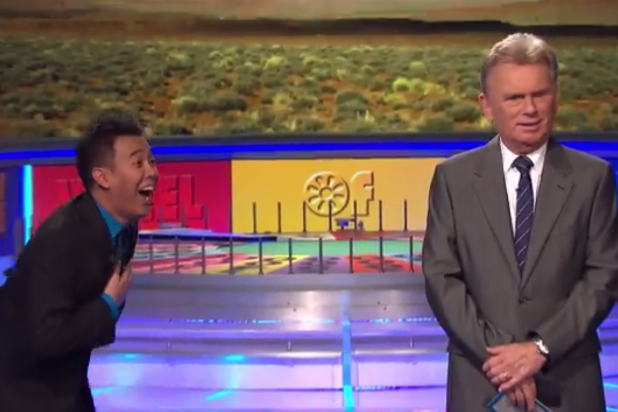 A "Wheel of Fortune" contestant solved Wednesday's Bonus Round puzzle on his very first guess, with just two letters of the three-word answer revealed.
The category was "Thing" and player Emil got only "NE_ ____ _____" from the show's traditional "R S T L N E" assistance. He received no further help from his chosen consonants and vowel.
The revealed letters were so minimal that longtime host Pat Sajak questioned if board queen Vanna White was doing her job.
Also read: Paul Walker Death: 'Wheel of Fortune' Calls 'Fast and Furious' Puzzle 'Unfortunate'
"Well, this looks tough to me," Sajak joked. "It's a 'Thing,' you're a very good puzzle solver, but I don't know. Keep talking, maybe the right thing will pop out."
It did.
Emil nailed it with his only guess: "New Baby Buggy," winning an additional $45,000 (he took home over $63,000), a frisking from Sajak, and raucous celebration.
Watch the clip: