Whitney Houston was submerged in her bathtub when a member of her personal staff found her on the day of her death, police said Monday.
The Beverly Hills Police Department said in a statement that Houston was found "underwater and apparently unconscious" at approximately 3:30 p.m. on Saturday.
Members of Houston's staff pulled her from the tub before first responders arrived, police said. Personnel from the Beverly Hills Fire Department arrived at the scene and found Houston "unconscious and unresponsive." After responders unsuccessfully attempted to administer CPR to Houston, the singer was pronounced dead at approximately 3:55 p.m., the department said.
During a press conference Monday morning, BHPD public information officer Lt. Mark Rosen said that the department has finished its preliminary investigation into singer Whitney Houston's death, and do not consider the case to be a homicide.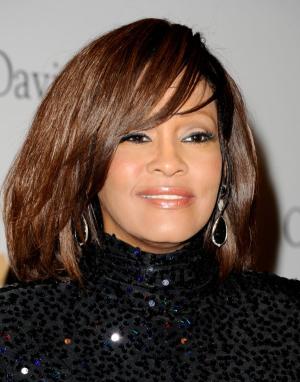 "We are not conducting a homicide investigation, we are conducting a death investigation," Rosen said. He added that the department is waiting for the coroner's investigation and toxicology report to be completed before taking further action.
Also read: Whitney Houston Didn't Drown, Family Says
"At this point, it's a coroner's case," Rosen said.
Rosen noted that the "death investigation" was "not prompted by her celebrity or notoriety," but rather is standard for a person who dies at Houston's age — she was 48 — under the circumstances that she did.
Also read: Whitney Houston Death: Details of Death Emerge as Autopsy Is Performed
Rosen told reporters that the police department's investigation is currently sealed, and that information — including, he assumed, the 911 tape — will be released to the media after the investigation.
While Houston's autopsy is complete, the toxicology results will likely take four to six weeks.