Whitney Houston was saving all her money for Bobbi Kristina, it seems.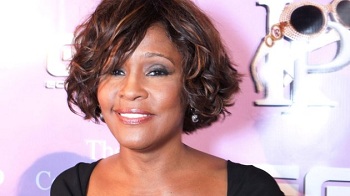 Deceased pop singer Houston, who died last month at the age of 48, left all of her possessions to her 19-year-old daughter Bobbi Kristina, USA Today reports.
Also read: Whitney Houston Open Casket Photo Graces National Enquirer Cover
Per Houston's Will, which was signed Feb. 3, 1993, and filed in the singer's adopted hometown of Atlanta, Bobbi Kristina Brown will receive the singer's furnishings, clothing, personal effects, jewelry and cars.
Also read: Whitney Houston's Death: Why the Media Sidestepped the Lurid Details
Houston's offspring won't receive everything at once, however; the inheritance, which has been placed in a trust, will be doled out in pieces, with part of it going to Bobbi Kristina when she turns 21, another chunk coming on her 25th birthday, and the remainder when she turns 30. The will's trustees can give Bobbi Kristina money from the trust for such expenses as tuition, home purchase and business needs.
A Houston spokeswoman did not immediately respond to TheWrap's request for comment.
There are other strings attached to the inheritance; TMZ reports that if Bobbi Kristina should die before probate is complete, Houston's ex-husband — and Bobbi Kristina's father — Bobby Brown will divide the inheritance with other relatives, with the inheritors deciding among themselves who should receive what. The exception in that scenario is Houston's jewelry which, in the event of Bobbi Kristina's death, would go to the singer's mother, Cissy Houston.
Houston died in her Beverly Hills hotel room on Feb. 11 of as-yet-unannounced causes, pending the results of a toxicology report. According to the Los Angeles County Coroner, a small and relatively innocuous amount of drugs were found in the singer's hotel room. Houston had struggled with substance abuse throughout her life.
According to TMZ, Houston's estate is worth an estimated $20 million.