David Geffen is not a singer. Nor is he a movie star. Nor is he a writer.
Thus he would seem an odd subject for "American Masters," a series devoted to artists ranging from Willa Cather to Woody Allen.
Yet series creator Susan Lacy claims that the mogul has had a profound impact on American popular culture that equals any of those figures. She pleads her case in "Inventing David Geffen," which will be broadcast Nov. 20 on PBS. The documentary had its premiere in Los Angeles on Tuesday night.
Also read: "Tom Hanks, Ron Howard, Sean Combs, Cher and Others Honor David Geffen at "American Masters: Inventing David Geffen" Premiere
"He seems like a bit of an odd choice," Lacy admitted to TheWrap. "But I have a degree in American Studies and I learned that the people with the most influence are often the ones behind the scenes."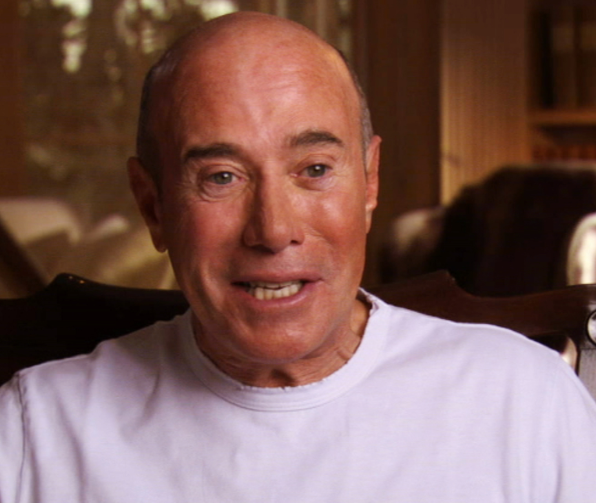 In Geffen, Lacy saw a figure like Alfred Stieglitz, a photographer whose lasting legacy was a series of modernist shows he held at his New York galleries that influenced visual arts in this country and brought cubism to the masses.
Some arm twisting must have been required to get the press-averse Geffen to emerge from semi-retirement to reflect on his career in movies, music and Broadway. Lacy said that part of the reason she was able to convince him to participate is that he was a fan of the series and had participated in her documentaries on figures such as Joni Mitchell.
""It wasn't hard," she said. "I knew from other people that he thinks my Leonard Bernstein documentary is one of the best documentaries anyone ever made. Mike Nichols told me that he makes everybody who stays with him watch it."
In addition to Geffen, the documentary features interviews with his friends and colleagues — an A-list rolodex that includes Tom Hanks, Steven Spielberg, Elton John, Neil Young, Clive Davis, Barry Diller, and Irving Azoff. His sphere was huge, Lacy claims because his influence was tectonic.
By championing musicians such as Jackson Browne and Laura Nyro, Geffen put his own imprint on the emerging singer-songwriter movement in the 1970s. Later, Geffen managed to adapt to shifting tastes, by aligning himself with groups like Aerosmith and Guns 'N Roses and helping to usher in the heavy metal craze. For more than 30 years, his labels — Asylum Records, Geffen Records, and DGC Records — represented the high-water mark for musicians, who clamored to get in the door.
Story continues below video:
Watch Trailer: Inventing David Geffen on PBS. See more from American Masters.
"He had an incredible eye for talent," Lacy said. "These people would have eventually found their way. But he helped them get there. He fixed their teeth and allowed them to write music that's history."
Though he made his name in music, Geffen also became a force in the theater and film businesses. He enriched himself by producing hit musicals like "Cats" and "Dreamgirls," and branched out into movies with memorable pictures like "Risky Business." In 1994, he co-founded DreamWorks SKG, the studio behind Oscar-winners like "American Beauty" and "Saving Private Ryan."
"In each decade, he has done something that has affected the culture," Lacy said. "If I had to boil it down to one thing it would be his genius at business."
It's a mastery of deal-making and talent-scouting that has made him a very wealthy man, worth an estimated $5.5 billion. It is also a trajectory that Lacy maintains cannot be replicated in a more fractured media landscape, where mega-corporations wield disproportionate influence and are more interested in quarterly earnings than fostering rising stars.
"Even he would say that nobody could do what he did today," Lacy said. "The times have changed so much. I asked him if he could raise $2 billion to start a new studio, and he said 'absolutely not.' And record companies, well, we know what happened to them. Behind all the conglomerates and corporations, to find someone with a genuine sensibility like David Geffen's would be impossible. He was unique."