Netflix hailed as a "game-changer" its landmark deal last week to bring Disney movies to the streaming service. But while that deal may be significant, it pales in importance next to another looming development — the February debut of its original series "House of Cards."
The economic benefits of the Disney deal, which gives the company streaming rights to much of Disney's catalog and straight-to-DVD movies as well as the exclusive rights to the studio's new movies from 2016 to 2018, won't be felt for years.
But the rollout of new, made-for-Netflix shows, which moves the company into a game owned by broadcast and cable — and follows a model set by everyone from HBO to AMC — will be a near-term bellwether of the company's future success, analysts and observers say.
Also read: Disney, Netflix Sign Exclusive Film Deal
"You don't identify a movie you watch on TV with a channel, but you definitely identify an original series with a channel," Michael Pachter, an analyst with Wedbush Securities, told TheWrap. "What Netflix is doing with its original series is getting something exclusive that makes you have to go to Netflix if you want to see it. It's branding."
Still from "House of Cards" top left; the cast of "Arrested Development bottom right
While the company's first foray into original programming — Steven Van Zandt's "Lilyhammer" — didn't make much of a splash, the new shows debuting next year look far more promising.
They include the long-awaited rebirth of cult favorite "Arrested Development" and original pieces like Eli Roth's "Hemlock Grove," Jenji Kohan's "Orange Is the New Black" and "House of Cards," from director David Fincher and starring Kevin Spacey.
Like "Lilyhammer," all episodes of the shows' first seasons will be released at once, allowing for binge viewing by Netflix subscribers.
The Disney deal is momentous in that it marks the first time a digital pay-TV distributor has earned exclusive rights to a major studio's new releases. Both analysts and studio executives say Netflix will pay more than $300 million a year for those rights, a startling sum for a company that has minimized the importance of films. Netflix has declined to discuss any figures.
Some analysts argue the Disney deal is a positive development, but one that will not move the needle when it comes to attracting new members.
"Netflix customers will like it when Disney movies show up, but not many people will want to sign up for Netflix because they have 15 new movies a year I want to see," Pachter said.
Also read: Will Netflix, YouTube, Hulu Content Create a 'Second Revolution' in Television?
That's why Netflix bankrolled "Arrested Development," a show canceled by Fox in 2006 that still has a small but loyal audience, one that will assuredly watch the new season on Netflix. That's also why it has invested in so many new shows from established artists like Kohan, who created "Weeds," and Roth, a successful horror filmmaker.
It also has committed a reported $100 million for two seasons of "House of Cards," as well as offering complete creative freedom to Fincher and his team.
The money the streaming service spends on its own shows is a pittance compared to what it shells out in licensing deals, but that original content will distinguish Netflix from competitors in broadcast, like HBO, and in digital, like Amazon.
"Everybody is trying to get their brand to the top of people's minds, and sometimes that requires a substantial expenditure and doing something different, like original production," Bill Carroll, vice president and director of programming at Katz Television Group, told TheWrap.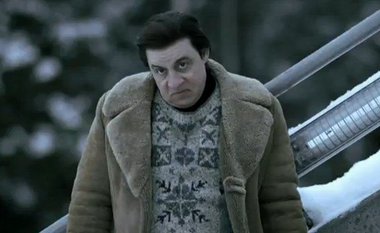 Also Read: Kevin Spacey Gets Ruthless in 'House of Cards' Trailer (Video)
More than any of its competitors in the streaming-video market, Netflix is attempting to transform itself into a digitized form of HBO, which began by airing studio movies.
HBO later added lower-cost programming, such as stand-up comedy shows, and eventually original series and films. Showtime, Starz and others soon followed.
Because it is not locked into a schedule, Netflix can host an unlimited amount of programming and owns a wealth of information about its subscribers to tailor its offerings to specific viewers and track their success.
Figuring out just what constitutes a "hit," however, will be difficult. As it has with previous original shows like "Lilyhammer," Netflix will not release viewing numbers for its upcoming shows. The company stresses that immediate viewing is less important than developing a loyal following over time.
Also Read: Netflix Stock Plunges on 800,000 Subscriber Loss in Q3
As for the Disney deal, Netflix already had rights to films from that studio and Sony under an agreement with Starz, which in September 2011 opted not to renew its deal.
Chief Creative Officer Ted Sarandos pictured right; still from "Lilyhammer" top left
"They got something they used to have and had to pay a lot more money for it," Seth Willenson, a library-valuation expert, producer and former studio executive told TheWrap.
So what changed? Exclusivity.
Disney's new releases will appear on Netflix during the same window when they would have been showing on an HBO or another pay channel. It also means that new rivals, such as Amazon and Hulu Plus, won't be getting the latest "Avengers" sequel at the same time — or the upcoming series of new "Star Wars" films.
"The argument is that what they are getting now from Disney will only be on Netflix," Vasily Karasyov, an analyst with Susquehanna told TheWrap. "What they were getting before was only on Starz. It's more exclusive. They are trying to do what Starz did in the '90s and buy up rights and put it on the map."
At the UBS conference last week in New York, Chief Creative Officer Ted Sarandos teased the possibility of pursuing exclusive deals with more studios as well.
This new attraction to movies represents a change of tune for the Los Altos, Calif.-based company. After all, Netflix has been publicly dismissive in recent months of film's importance to its service, stressing its viewers' penchant for binge-watching television shows, like AMC's "Breaking Bad" and "Mad Men."
About 60 percent of Netflix viewing time is spent on TV, a number that has only grown in recent years. Exclusivity increasingly motivates its decision-making on the TV side as well, which is one reason it allowed its deal with A&E Networks to expire in September, taking shows like "Storage Wars" and "Hoarders" off Netflix.
And nothing is more exclusive than content you fund yourself.
"It wants content unique to its platform," Karasyov said. "No one says, 'Come to my website because we have the same stuff everyone else does.'"