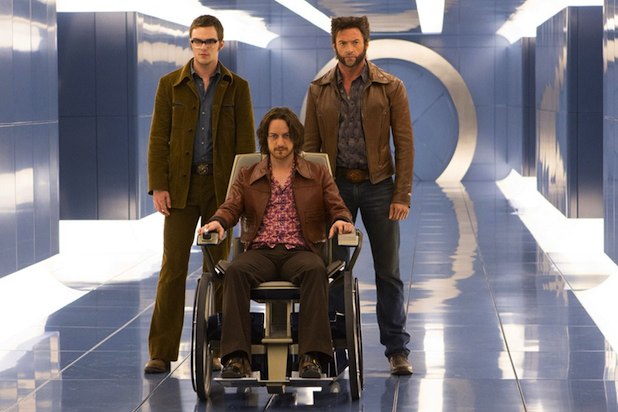 20th Century Fox has released a short and sweet teaser trailer for Bryan Singer's "X-Men: Days of Future Past," which manages to squeeze in eight different mutants in just seven seconds.
The Instagram video showcases Michael Fassbender's Magneto in action with new pupil Mystique (Jennifer Lawrence) under his control, as well as Nicholas Hoult's roaring blue Beast.
See video: Anthony Mackie Flies Into Action as Falcon in First 'Captain America: The Winter Soldier' Trailer

Hugh Jackman makes an appearance alongside older magneto (Ian McKellen) and the Professor Xavier he knows (Patrick Stewart), while James McAvoy's Prof. X is seen experimenting with Cerebro. Look out for Halle Berry as Storm, too.
"X-Men: Days of Future Past," a sequel to the entire franchise that takes advantage of time travel to unite mutants from past and present, lands in theaters on May 23.
Here's the teaser for the first full trailer debuting online in five days: