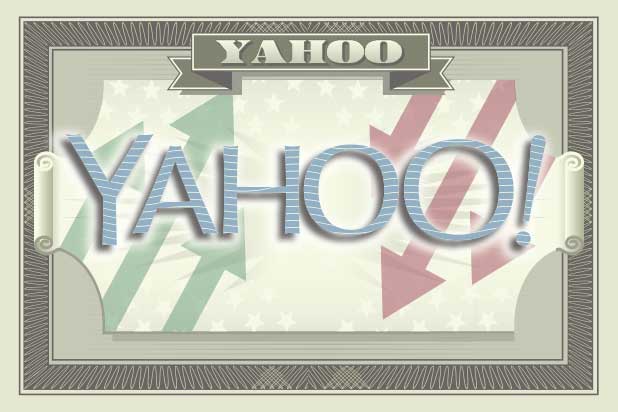 Yahoo beat Wall Street's earnings estimates over its third fiscal quarter of 2016, the company match analyst forecasts in terms of revenue.
Yahoo reported revenue of $1.31 billion with earnings per share of 20 cents. Wall Street's forecast for earnings per share was 14 cents, with a revenue of $1.31 billion, per Yahoo Finance. Due to the pending transaction with Verizon, Yahoo will not host a conference call to discuss its third quarter results. In the third quarter of last year, Yahoo earned 15 cents per share.
"I am pleased with our Q3 results. This quarter, we launched several new products and showed solid financial performance across the board; both are a testimony to the tremendous teamwork, focus, and resilience of our employees," CEO Marissa Mayer said. "In addition to our continued efforts to strengthen our business, we are busy preparing for integration with Verizon. We remain very confident, not only in the value of our business, but also in the value Yahoo products bring to our users' lives. To that end, we take deep responsibility in protecting our users and the security of their information."
Also Read: Should Verizon Use Yahoo Hack to Bail on the Deal?
Mayer continued: "We're working hard to retain their trust and are heartened by their continued loyalty as seen in our user engagement trends."
New products helped the mobile revenue grow to $396 million after reporting $271 million in mobile revenue during Q3 last year.
On July 25, Verizon announced plans to buy once-mighty internet company Yahoo for $4.8 billion. Last month, Yahoo revealed that it has been the victim of a hacking attack that compromised at least 500 million users.
The hack brought Verizon back to the negotiating table for some adjustments, but back in July, Verizon CEO Lowell McAdam seemed very pleased about the acquisition.
"We're extremely excited about the assets that Yahoo has in the areas of Sports, Finance, Email and News," he told media analysts and the press. "You match those up with AOL and we've just made an exponential leap in capabilities here."
Mayer's  pay in 2015 was $35.9 million, representing a 14.5 percent drop from the Yahoo CEO's compensation in 2014, but she is expected to receive a $55 million golden parachute when the deal is finalized.