Followup to breakout hit 'Paranormal Activity' will open in 2010.
Paramount has acquired the rights to "Area 51," the follow-up to the hugely profitable sleeper hit, "Paranormal Activity," the studio and movie producers announced on Sunday.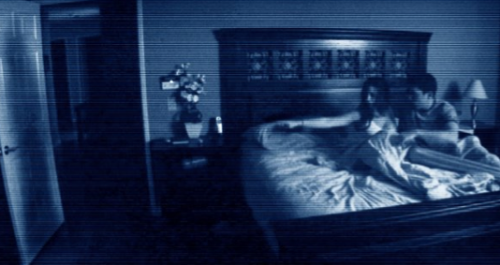 Written and directed by the Israeli Oren Peli, the "found-footage" thriller already finished shooting in Arizona, and will be ready for release as soon as this spring, ahead of the summer tentpoles.
Like "Paranormal Activity," "Area 51" is a horror film made with unknown actors (different ones from the first) and shot on a handheld camera. Unlike its predecessor which cost $15,000 to shoot, this film cost under $5 million.
Paramount paid about $8 million for the rights to the film, according to individuals close to the project, beating out several other studios that had circled the film. "They did sell the film well domestically, and that definitely gave them the edge over the other bidders," said Stuart Ford, CEO of IM Global, a producer on the film.
Peli's "Paranormal Activity," which had been discovered and bought by Steven Spielberg, has taken in $107 million in the United States alone, and is considered the most profitable movie ever made. It was championed at Paramount by Adam Goodman, who made the deal for the rights to the sequel.
"Paranormal" is just beginning its international release schedule, where it is expected to take in another $50 million.
The fall release set off a "Paranormal" frenzy, with the film gathering steam from midnight showings in college towns, growing through an interactive marketing campaign to win to a wide release and huge success at the box office.
"Area 51" will go directly to a wide release, Ford said.
The announcement was made Sunday by Adam Goodman, President Paramount Film Group, David Molner, Chairman of Incentive Filmed Entertainment and Ford.
The deal was negotiated by Paramount with IM Global CEO Ford, Molner, CAA, and attorneys Linda Lichter and Jamie Feldman.

Paramount released the following announcement on Sunday:
Paramount Pictures has acquired U.S. distribution rights to AREA 51, the highly anticipated follow-up from Paranormal Activity writer/director Oren Peli it was announced today by Adam Goodman, President Paramount Film Group, David Molner, Chairman of Incentive Filmed Entertainment and Stuart Ford, CEO of IM Global.
Written and directed by Peli, the film, whose story line is being kept under wraps, is currently in post-production and is produced by Paranormal Activity producer Jason Blum of Blumhouse Productions and executive produced by Steven Schneider of Room 101, IM Global's Ford, and Amir Zbeda. The picture was fully financed by Incentive, and the Aramid Entertainment Fund.
Said Adam Goodman, "Moviegoers everywhere demanded to see Oren Peli's spectacular debut and we are excited to show them what he's created next."
Said Peli and producer Blum, "We are certainly happy to continue working with the agile and talented production, marketing and distribution teams at Paramount that made Paranormal Activity such a remarkable success."