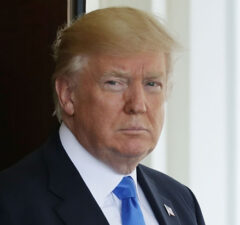 FEATURED VIDEO – SPONSORED
Though she may have still just been freaked out by Colin Cloud licking her hand

"I'm spending so much money on her photo shoots. I gotta f--- her a couple times," rap impresario says

AMC emphasized "ecosystem" of fans to propel "Breaking Bad" and "The Walking Dead" into TV stratosphere

Duo sings hits like "Yeah," "Caught Up" and "Burn"

Soundbites from sitcom give the trilogy a much lighter tone
Celebrities avoid the mad crush by going undercover at the San Diego fan event

Actor stops by TheWrap for an interview and photo shoot

There are no bad episodes of "Black Mirror," but the best will change how you see the world

As Trump-threatened repeal vote looms, here's a look back at how Hollywood covered the problems of the pre-Obamacare healthcare industry

The president has been increasingly busy curating who, and who cannot see him on his favorite social media platform
"Anthony Scaramucci, the Snooki of White House officials, is picking fights in Long Guylandese with Reince Priebus," writes author Katherine Marsh

We Do It Together Blog: "We still have so much work to do," actress and producer says

With the advent of hundreds of new channels to access content, is it possible to have too much choice? Is having too many options a bad thing or can entertainment really be had YOUR way?

What Kardashian and Floyd Mayweather teach us about the dangers of making private information public

Fewer and fewer Millennials are tuning in to watch the sporting events they grew up with. With drop offs in viewership this steep, a renewed sense of urgency has struck at the hearts of network execs, league owners and advertisers.