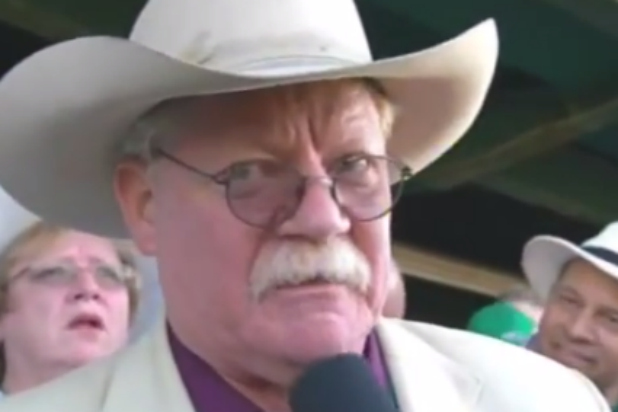 California Chrome failed Saturday to win the first Triple Crown since 1978, but his owner won the prize for complaining.
Steve Coburn found it unfair that while his horse won first two legs of the Triple Crown — the Kentucky Derby and the Preakness — the winning horse and second-place finisher skipped both races. That meant they were running on fresher legs.
"I'm 61-years-old and I'll never see in my lifetime another Triple Crown winner because of the way they do this," Coburn told NBC Sports immediately after the loss. "It's not fair to these horses that have been in the game since Day 1."
Also read: Tonalist Wins Belmont Stakes, Denying California Chrome a Triple Crown
"I look at it this way: If you can't make enough points to get into the Kentucky Derby, you can't run in the other two races," he added.
Coburn concluded: "This is the coward's way out."
Watch the video: