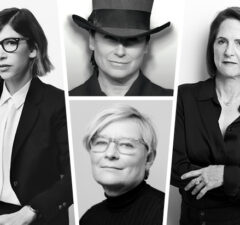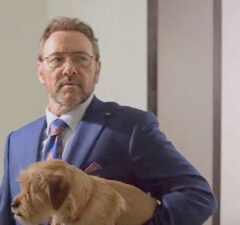 FEATURED VIDEO (SPONSORED)
TheWrap Emmy magazine: "There were a lot of things in play, but mostly it was Jonathan [Demme] protecting me and allowing me to figure it out," says King of one of the director's last jobs

Disney Channel cartoon premieres stateside on Oct. 7

"What kind of person ends up in the White House after being on 'The Apprentice'?" she asks Stephen Colbert

Prince Philip is "too royal for this s---"

The White House aide faced a barrage of questions from the D.C. press corps this morning
The celebrated Oscar winner turns 75 today

Emmy-nominated actress stops by StudioWrap for an interview and photo session

The MTV Video Music Awards have delivered some of the most famous moments in pop culture history

The Emmy-nominated star stops by StudioWrap for an interview and photo session
Samantha Barks and Andy Karl take over for Julia Roberts and Richard Gere in a too-faithful stage adaptation of the movie. But who forgot to invite Cinderella?

"Hollywood likes stories that have pre-existing audience awareness," former Fox Searchlight exec Joe Pichirallo says

A new musical about the unemployed in New Jersey recalls the glory days of the vanity show on Broadway

An internet phenomenon, based on Ned Vizzini's cult novel, arrives on stage with all the flavor of fast-food chicken. It's crispy

If the two women time-traveled to meet, they might both say, "Yeah, me too!"