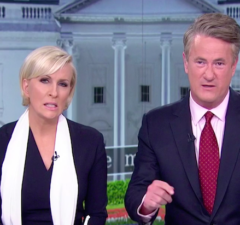 Season 22 of the Comedy Central series is titled "Dead Kids"

Watch a clip from documentary "Funke" premiering Sept. 26 at the LA Film Festival

Spinoff/prequel stars Hailee Steinfeld and John Cena

"Last Week Tonight" host creates honest commercial for troubled social media platform
Snakes, planes and pipes -- oh my!

Burnham's "Eighth Grade," which he wrote and directed, opens this month

From "Roger & Me" to "Bowling for Columbine" and beyond

Slow cookers, road trips, miscarriages, house fires -- where does it end?!?

How many of these have you even heard of?
Everything but the locusts descend on a family and their adopted gay deaf son in Craig Lucas's new play

Joe McClean says he lost a directing gig when he wanted to cast a black actor in a lead role because the producer said it would "limit" the casting pool

Sharr White's new play puts a foul-mouth political dynamo center stage and surrounds her with male ciphers

This weeks guest: Jon Cornwell, co-founder and CEO of Newsflare

"Sixteen years is really not all that long to get an independent film made these days," producer Caroline Baron says