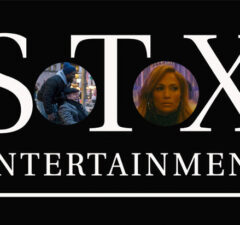 WrapPRO
Plus the usual Dinesh and Gilfoyle stuff

Annual Halloween special airs on Fox tonight

The character has to "blend in" with humans, he explains

"So, Mr. President, it's really very simple. You love money; we hate you. Take the money," comedian and "Real Time" host says

Remember Rachel's sister Jill?
Multiple Sabrinas, actually

How does "Jojo Rabbit" rate among the Kiwi auteur's filmography?

How does "Maleficent: Mistress of Evil" rank among the studios remakes of its animated hits?

Anthony Hopkins, Bruno Ganz and Alec Guinness have all portrayed Der Führer on screen

A look at the stars in movies, TV, music, sports and media we lost this year so far
Musical theater's favorite parody show returns with brickbats for Ben Platt, Billy Porter, and Lin-Manuel Miranda

Adam Rapp's new play mesmerizes in its exploration of the creative process

The actor makes bad behavior grossly appealing. Groff and co-star Tammy Blanchard exude somewhat less comic helium

"The thrill of a current-events play is that it can distill those events into something much more thoughtful and engrossing than mere news," playwright Doug McGrath says

Rick Riordan's series of young-adult novels is now a Broadway musical, fit for the kids if not the gods