A day after the Weinstein Co. and Relativity Media settled their lawsuit over the movie "The Crow," Relativity on Tuesday said that it has attached a director and writer to the remake.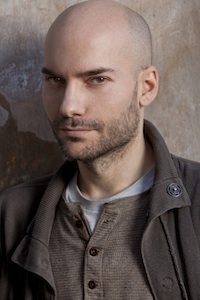 F. Javier Gutierrez (right), director of the Spanish-language apocalyptic thriller "Before the Fall," will direct. He is now filming "The Monkey's Paw" in Spain.
Jesse Wigutow, who recently rewrote "The Osterman Weekend," based on the Robert Ludlum novel, for Summit.
Also read: 'The Crow' Lawsuit Settlement: Weinstein Co. and Relativity to Partner on Remake
Relativity says its adaptation of Alex Proyas' 1994 cult classic will be "a gritty reboot of the iconic character Eric Draven, who returns from the grave as The Crow on a mission to avenge his wife's murder, so that his soul can finally rest."
The studio hasn't yet announced a release date or cast.
Edward R. Pressman, who produced the original, is producing along with Jeff Most and Relativity's CEO, Ryan Kavanaugh.
Relativity co-president Tucker Tooley and Farah Films' Dan Farah will executive produce. Harvey and Bob Weinstein, of The Weinstein Company, also will executive produce.
The Weinstein Company had sued Relativity, alleging that it had reneged on a deal to allow it to distribute the dark superhero film. On Monday, Relativity and Weinstein announced that they had settled the case and that the companies would partner on the remake.