Joe Drake and Nathan Kahane's Good Universe has brought on a pair of veteran Hollywood executives, Helen Lee-Kim and Brent Jack, the financing, production and sales company announced on Wednesday.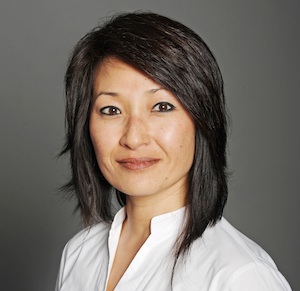 Lee-Kim joins as a partner and will run the company's international division while Jack will take care of international marketing and publicity. Both are former associates of Drake and Kahane at Lionsgate, Mandate Pictures and Senator International.
At Good Universe, Lee-Kim will forge deals with outside producers and financiers for upcoming films with an international bent and also build out the company's international television business.
"Helen is one of a kind. Her smarts, energy and enthusiasm have earned her the top spot in the international business," Drake and Kahane said in a statement. "Her success and history of building extraordinary teams is why she is the go-to for distributors, filmmakers and financiers worldwide. We have worked closely together on so many great movies and know that she is a key building block in the continued success of our company."
Lee-Kim and Jack join Good Universe from Lionsgate, where she was president of international and he was EVP of international marketing. They oversaw box office hits like "The Hunger Games" and "Immortals."
Also read: Mandate Pictures Co-Founders Joe Drake, Nathan Kahane Launch Good Universe
Drake and Kahane, co-founders of Mandate, launched Good Universe in May. Drake left Lionsgate, which bought Mandate in 2007, in January after the studio's merger with Summit.
Good Universe continues to work with Lionsgate on a number of Mandate films still in development and is targeting multi-quadrant movies with franchise potential, as well as microbudget comedies and horror films.
Good Universe has dubbed the reunion of Drake, Kahane, Lee-Kim and Jack the "dream team," as the group has launched more than 70 films together.
"The beauty of being reunited with the guys is that we have such shorthand from years of working together and I can hit the ground running," Lee-Kim said in a statement. "I'm so excited to put my mark on the company and take it to the next level. We'll be an unstoppable team."