Junie Hoang, the actress suing the Internet Movie Database (IMDB) for revealing her age, will see her day — and perhaps two days — in court next year.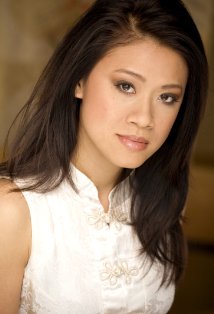 Also read: IMDB "Jane Doe" Plaintiff Reveals Her Real Name
Court papers filed in U.S. District Court in Seattle on Monday have set a Jan. 7, 2013 court date for the trial. The filing indicates that the trial is expected to last one or two days.
Discovery on the trial must be completed by August 10, 2012.
Also read: IMDB's "Jane Doe" Plaintiff Junie Hoang: 5 Things to Know
Hoang — who was born Huong Hoang but works under the stage name "Junie" — is seeking $1 million from IMDB and its parent company, Amazon. She claims that the publication of her age — which she says IMDB obtained when she used her credit card to sign up for the site's subscription service IMDB Pro — has damaged her career prospects.
Also read: Actress Sues IMDB for $1M for Revealing Her Age
"In the entertainment industry, youth is king," the suit –filed in October 2011 — reads. "If one is perceived to be 'over-the-hill,' i.e. approaching 40, it is nearly impossible for an up-and-coming actress, such as the plaintiff, to get work."
Hoang initially filed her lawsuit anonymously, but in December the judge in the case ordered her to reveal her name if she wanted the suit to continue. The actress, whose credits include "1000 Ways to Die" and "I Didn't Know I Was Pregnant," filed an amended complaint containing her name in January.
In their subsequent motion to dismiss, IMDB and Amazon called Hoang "selfish" and accused her of attempting to perpetrate a fraud by trying to conceal her true age.
The case has set off a robust debate about ageism in Hollywood, with many supporting Hoang's cause. The Screen Actors Guild issued a statement of support for the actress after she revealed her name.
"An actor's job is to portray someone else," SAG said. "When personal information, like a birthdate, is used to limit who an actor can portray, creativity is harmed, and the actor is harmed."
Pamela Chelin contributed to this report.