"Gotti" is getting a rewrite.
James Toback, who worked with "Gotti: Three Generations" director Barry Levinson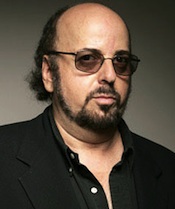 on the Oscar-nominated "Bugsy, is retooling the screenplay.
Actor-writer Leo Rossi wrote the original script.
Levinson replaced director Nick Cassavetes, who left the project because of scheduling conflicts, earlier this month.
Marc Fiore's Fiore Films is producing the movie. The company acquired life rights from John Gotti Jr., the son of mafia don John Gotti, for the film. It's the first time a member of the Gotti family has made such a deal.
The movie focuses on John Gotti, the "dapper Don" who headed the Gambino crime family.
It stars John Travolta, Kelly Preston, Joe Pesci and Lindsay Lohan.
Production is set for late fall, with a theatrical release in late 2012. It'll be shot in New York.