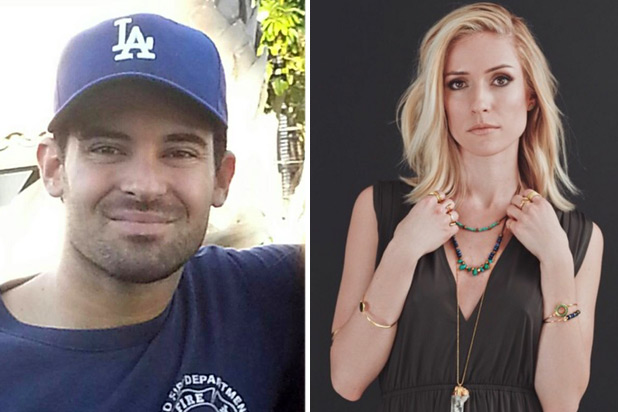 The brother of former reality star Kristin Cavallari has been missing for over a week under mysterious conditions, it was confirmed Monday.
Utah law enforcement were first called in about Michael Cavallari's disappearance on Nov. 27, when it received a report about an abandoned 2014 Honda Civic which appeared to have veered into a ditch 100 feet off Interstate 70.
Credit card receipts in the vehicle led police to a convenience store in Monticello, Utah where the 30-year-old, who is the brother-in-law of Chicago Bears quarterback Jay Cutler, was seen on security footage.
Also Read: Eric Kohler, Missing Hollywood Producer, Located Safe in Mexico
There are reports that Cavallari's cellphone and laptop were also found inside the abandoned car which still had the engine running and the airbag deployed.
"We're combing the area for anything we can find," Grand County Sheriff Steven White said in a statement Monday. "We're deeming it suspicious, but there's nothing to indicate anything one way or another. The vehicle was just abandoned."
"Right now everything is pretty status quo," Sheriff White added. "We are conducting follow ups, and there is not much more to add to that. We are still out talking to people trying to piece things together."
Also Read: 'The Jinx's' Robert Durst Sued for $100 Million by Missing Wife's Family
Michael Cavallari lives in San Clemente, California, and it is not yet known what he was doing in Utah.
Kristin is best known for her turn in MTV's reality series "Laguna Beach" and the show's spin off "The Hills". She has been married to NFL star Jay Cutler since June 2013 and gave birth to their third child in November.
She wrote about her brother's disappearance in an Instagram post on Monday.
"I appreciate all the concern, thoughts, and prayers that have been extended to me and my family," Kristen captioned alongside a throwback picture of herself and her only sibling Michael, when they were children. "We remain hopeful and I will share any news that we receive. I have such gratitude for all those that have shared their support."
Authorities are asking anyone with information about Michael Cavallari to contact the Grand County Sheriff's Office at 435-359-8115.