Before Iron Man trounced Superman and Universal won the summer, TheWrap asked eight questions about the year's loudest and least imaginative time of year.
While one of them has no answer – no independent film will top $25 million at the box office – Hollywood did us a favor and gave clear answers to the remaining seven.
1. Did Hollywood forget about women?Yes, and it will continue to do so.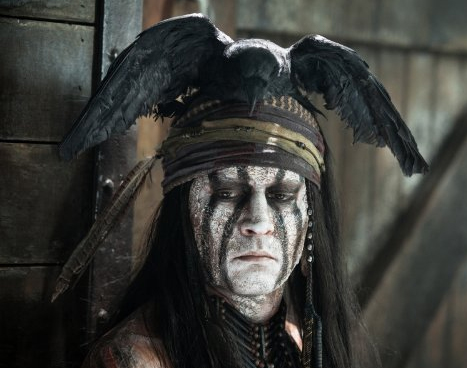 Hollywood all but ignored half the population this summer, pumping out action movies, science fiction, raunchy male comedies and even a couple Westerns. We aren't saying that women don't like these movies, but men wrote, directed, starred in (and greenlit) all of them.
The few that were made by or for women, such as "The Heat" and "The Great Gatsby," exceeded expectations.
Also read: Brad Pitt, Horror, Ryan Reynolds and China: The Summer's Biggest Winners and Losers
If Comic-Con was any indication, Hollywood will persist in its devotion to the lesser sex for at least a few more years. Next summer we'll see Godzilla, X-Men, Transformers and Ninja Turtles — and that's just May and June.
2. Will delaying "World War Z" pay off for Paramount? Big time.
The movie overcame bad pre-publicity and poor advance tracking to gross more than $500 million at the box office, enough to make it Brad Pitt's highest-grossing film ever.
The studio's decision to delay its release to rewrite the third act and focus the story around Pitt's character looks smarter in hindsight. For more on Pitt's summer, take a look at our Winners & Losers.
Also read: The Summer's 6 Biggest Payoffs – and 5 Biggest Bombs
3. Which young actor takes "The Leap"? Henry Cavill.
While Armie Hammer and Charlie Hunnam appeared in movies that underperformed at the box office, Cavill ascended to rarified airs with "Man of Steel." The movie hit all the numbers it needed to for Warner Bros. to greenlight a sequel while the British Cavill drew raves for his performance as the quintessentially American superhero.
Starring as a major superhero in a successful movie franchise has done wonders for several actors of late, elevating Robert Downey Jr. and Christian Bale to the A-list. People in Hollywood already respected each of them as actors, but after they took a franchise on their shoulders and grossed billions worldwide, they became something else – bankable.
Cavill has yet to attain that stature, but he will now be Superman to millions of kids across the globe and one of the most important actors in the world to Warner Bros. To that end, the studio cast him in another high-profile project, the long-delayed "The Man From U.N.C.L.E." opposite Hammer. For Hammer, that project is rehab. For Cavill, it's a chance to be a movie star outside of Superman.
4. Either "The Hangover Part III" or "Fast & Furious 6" has to disappoint…right? Drunken buffoons lost to jacked street racers.
Memorial Day had all the makings an epic battle at the box office. Warner Bros. would open the third installment of its successful comedy franchise against the sixth movie in Hollywood's least orthodox franchise, Universal's "Fast & Furious."
Warner Bros. spent weeks assuring everyone that "The Hangover" would be just fine, yet when the dust settled at the end of Memorial Day Weekend, it was left wondering what could have been.
"The Hangover Part III grossed a hefty $350 million at the worldwide box office – great for a comedy but $117 million less than the first one made (and $236 million less than the second).
That weekend foretold a recurring theme of summer – too many movies with high expectations vying for the same audience. "The Hangover Part III" will still make its money back. However, the volume of event-driven movies stunted the potential earnings for a few titles, including "Elysium" this weekend.
5. Which animated film will own the summer? "Despicable Me 2."
Despite being denied a release in China, Illumination Entertainment's latest tale of minions and foolish villains topped the global box office for its first three weeks in release — a fast start to a superb summer.
It is the highest-grossing animated movie of the year — a good sign for Universal, which will release a spin-off next year, and a third "Despicable Me" whenever they get around to announcing it.
The film's strong showing is particularly noteworthy in a summer plagued by animation fatigue.
DreamWorks Animation CEO Jeffrey Katzenberg blamed the unusual number of animated films in release for the poor performance of "Turbo," and Sony suggested the same was at fault for the disappointing domestic bow of "The Smurfs 2."
This problem will persist, as Fox and DreamWorks Animation are increasing their production at the same time that other studios and smaller production companies look to seize on the lucrative animation market. While those guys duke it out, Illumination CEO Chris Meledandri can sit back and cackle.
6. Does Will Smith revive M. Night Shyamalan or does Shyamalan sink Will Smith? Sink, baby sink.
"After Earth" not only handed Will Smith a rare box office miss, it also damaged the career of his son Jaden. The movie was supposed to build on the success of 'The Karate Kid" and turn Jaden into a superstar. Instead, it led to a meeting at CAA between Will, his agent Richard Lovett and Ken Stovitz, a former executive at Will's production company who now represents Jaden at Paradigm.
Awkward.
7. Which indie darling will take off? None of them.
"Fruitvale Station" and "The Way, Way Back" both topped $10 million at the box office, but no movie crossed over to mass audiences.
8. Will "Lone Ranger" save the Western or kill it? It sure didn't save it.
Death is too final a word for the Western, which will resurface next summer in the form of a Seth MacFarlane comedy. A sequel to "The Lone Ranger"? Dead as a doornail.
Don't know why? Click here. and here. and here. and here.