A day after sending an email to AOL freelancers — some in the process of being fired — inviting them to contribute to the Huffington Post's "non-paid blogger system," only to clarify and apologize for the erroneous memo, Moviefone editor Patricia Chui is out of a job.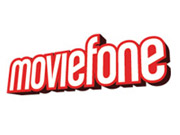 Chui was fired by John Montorio, editorial director for AOL's entertainment, culture and lifestyle vertical, which includes Moviefone. But it wasn't just the freelance memo fiasco that led to Chui's ouster; her handling of the Tech Crunch/"Source Code" dustup also contributed to her demise.
Here's a statement on Chui's firing from Huffington Post, provided to TheWrap by SVP Mario Ruiz:
The decision was made by the Editorial Director for Entertainment, Culture, and Lifestyle, John Montorio, who believes it's imperative that all Huffington Post Media Group editors are on the same page when it comes to our vision of building a great team of full-time editors, writers, and reporters — who are all clear that this vision doesn't include asking freelance writers to become unpaid bloggers, something we have never done and will never do. He also wanted to underline our belief in the Chinese wall between editorial and sales.
Chui got into trouble this week when she sent a memo to freelance writers encouraging them to "contribute as part of our non-paid blogger system":
"We will, indeed, be moving away from a freelancer model and toward one relying on full-time staffers. Sometime soon — this week, I believe — many of you will be receiving an email informing you that your services as a freelancer will no longer be required. You will be invited to contribute as part of our non-paid blogger system, and though I know that for many of you this will not be an option financially, I strongly encourage you to consider it if you'd like to continue writing for us, because we value all of your voices and input."
After the Huffington Post said in a statement that Chui's mail "misrepresented" its plans, Chui apologized in another memo:
I especially want to clarify that we have not been asking freelancers (i.e., any of you) to become unpaid bloggers. In no way did I mean to communicate that you were being asked to write for free, and I apologize for the misrepresentation.
But this wasn't the first time Chui stumbled into memo-related snafu. Last month, Chui defended an email sent by a Moviefone staffer to AOL-owned TechCrunch asking the tech site to tone down the snark in its coverage of Jake Gyllenhaal's "Source Code."
Chui wrote:
The reality of our situation is that, as a movies site, we work with movie studios every day, and it is in our best interests to stay on good terms with them. Staying on good terms with studios means that we will relay information if asked.
TechCrunch blogger Paul Carr, in turn, called for her head.
"Moviefone's Patricia Chui should resign in shame," Carr wrote in a TechCrunch post, "and if she won't resign then AOL should fire her immediately."