Amy Winehouse's music was said to be a big influence on Adele's. And for at least one week, these two British neo-soul sisters get to share the top 10, as Winehouse reentered the Billboard album sales chart at No. 9, while the indomitable Adele moved back up into the top position.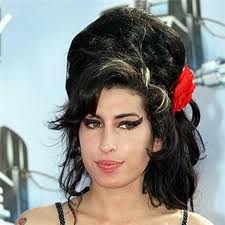 Winehouse's breakthrough "Back to Black" album, released in America in 2007, sold 37,000 copies for the sales period — virtually all of that between Saturday morning, when her death was announced, and Sunday night, when the SoundScan sales week closed.
Also read: Amy Winehouse's Final Days: Ironically, It Seemed Like the Worst Was Behind Her
Her numbers could be as big or bigger on next week's chart, which will reflect a full week's worth of posthumous interest in the tragic star.
Her far lesser known debut album, "Frank" — which was only issued in America after "Back to Black" became a smash — also reentered the chart, at No. 57, after selling 7,600 copies over the weekend.
According to Nielsen SoundScan, more than 95 percent of Winehouse's album sales were digital downloads, which is not surprising, given how most music retailers shy away from carrying catalog nowadays and might have had one CD, at most, in stock.
Things were a little less soulful in the No. 2 position. The franchise that won't die, Kidz Bop, had another strong bow for its latest volume of child-sung songs, which includes heavily bowdlerized versions of provocative hits like Britney Spears' "Till the World Ends" and Lady Gaga's "Born This Way."
"Kidz Bop 20" entered in second place on sales of 69,000, a typical debut for the series.
On the downswing, rock band 3 Doors Down entered two doors down from the top spot they're accustomed to. "Time of My Life," the group's fifth album, sold an initial 60,000 copies — well under half the 154,000 units their previous effort debuted with three years ago (and an even farther sight away from the six-times-platinum status the outfit mined at their peak).
Other debuting albums included DJ Khaled's "We the Best Forever," a personal best at 53,000 units, bowing at No. 5; rock band 311's "Universal Pulse," in at No. 7 with 46,000; and They Might Be Giants' "Join Us," which joined the Billboard 200 at No. 32.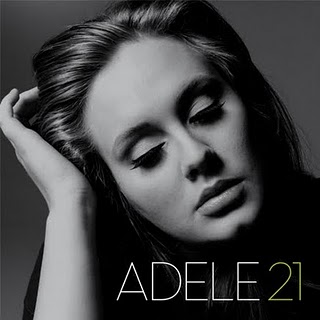 All of last week's top entries experienced at least a 60 percent decline, and only Blake Shelton's held on well enough to stick around the top 10 at all. The "Voice" coach's "Red River Blue" sold another 47,000 and dropped from the top position to No. 6.
With so little competition, Adele's "21" climbed back to No. 1 by selling 77,000. It was the album's 11th non-consecutive week at the top, meaning it's dominated all other albums in exactly half of the 22 weeks it's been out. With a total of nearly 2.8 million copies, "21" continues to race far ahead of the pack in year-to-date sales.
The digital singles chart saw scant new action.
The highest new entry was at No. 26, for the Red Hot Chili Peppers' "Adventures of Rain Dance Maggi." The leadoff track for the funk-rockers' upcoming album had first-week sales of 57,000.
A collaboration between Jay-Z and Kanye West, "Otis" — a teaser from one of the year's most anticipated albums — did less spectacularly than expected, selling 44,000 to enter at No. 40.
LMFAO's "Party Rock Anthem" continued to dominate among digital songs, with another 209,000 downloads, raising the tune's total to a true-reason-to-party 2.5 million. As expected, Demi Lovato's unusually stark ballad, "Skyscraper," took a steep dive after the initial interest in her comeback, plunging from No. 2 to No. 27.