On "House M.D.," Omar Epps struggled to save people's lives every week. Now he'll be dealing with people who've died, but refuse to stay dead.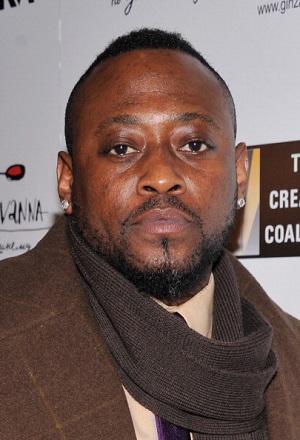 Epps has been cast in the upcoming ABC drama pilot "The Returned," about what happens when "the people you have mourned and buried suddenly appear on your doorstep as if not a day's gone by."
Also read: ABC Pilots 2013
"That '70s Show" veteran Kurtwood Smith has also been cast in the pilot.
Epps will play immigration agent Martin Bellamy, who's trying to identify a mysterious child who shows up in town claiming to be the long-dead offspring of Harold (played by Smith) and his wife, Lucille ("Titanic" actress Frances Fisher).
Based on the Jason Mott novel of the same name, "The Returned" is being written by Aaron Zelman ("Criminal Minds," "The Killing") and will be directed by Charles McDougal ("The Office").
JoAnn Alfano, Jon Liebman, Dede Gardner, Jeremy Kleiner are executive producing the pilot, which comes from ABC Studios, Brillstein Entertainment Partners and Plan B.