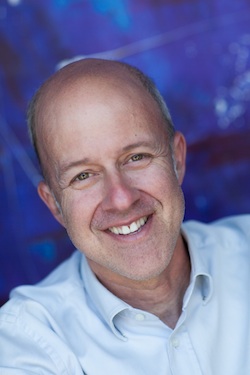 Eddie Michaels, the entertainment publicist who repped several actors over the years including Anjelica Huston, Drew Barrymore and Jeremy Piven, died Thursday after a fight with brain cancer. He was 49.
Michaels was a managing director of Beck Media and Marketing. He joined the firm in December when it acquired Insignia Public Relations, Michaels' corporate advisory and communications firm.
Also read: Hollywood's Notable Deaths of 2013
Other clients over Michaels' career included Noah Wyle, Lou Diamond Phillips, Marg Helgenberger, Mary Steenburgen, Patrick Dempsey and Jason Biggs.
"One of the cardinal rules of publicity is 'don't become the story,' so I know our friend Eddie would just hate this," Todd Beck, president and owner of Beck Media and Marketing, said. "My agency team and I are deeply saddened by Eddie's passing. We will miss his warmth, his passion, and his time-tested skills as a true Hollywood PR pro. Our hearts and thoughts are with his wife, Lorin, and his children, Dylan and Matthew, who will always remain part of our extended agency family."