It's time for the back-up singers to take center stage.
RADiUS-TWC said Friday that it has acquired North American rights to "Twenty Feet From Stardom," which premiered to an enthusiastic reception at the Sundance Film Festival this week.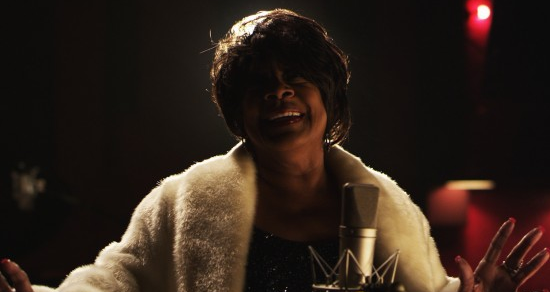 The film examines half a dozen of the greatest back-up singers in rock history; artists who have provided the texture and dynamism to some of the biggest hits in music history. Yet, many of them have labored in obscurity, singing their hearts out behind the likes of The Rolling Stones, Bette Midler and Bruce Springsteen…at least until now.
Produced by the late A&M Records executive Gil Friesen and directed by Grammy nominee Morgan Neville, the film interviews performers who had the talent to be big stars, but never got the breaks.
In Hitfix, Gregory Ellwood gave the documentary an A- and raved that it was a "superb doc that not only educates, but completely entertains."
RADiUS will release the film theatrically in the late summer of 2013.
"I've always been drawn to the underdog story and can't think of a more poignant subject matter that showcases such rare talent," Harvey Weinstein, The Weinstein Company co-chairman, said in a statement. "The subtleties and nuances of this incredible story are so delicate and intimately told that we feel a great responsibility to ensure audiences everywhere have the opportunity to see it."