"The Amazing Spider-Man" has cast quite a web over the North American box office, and there's not much room left for poor Katy Perry and Oliver Stone to break through.
The pop singer and the provocateur are facing the unenviable task of trying to attract moviegoers to their latest offerings in a crowded field.
After swinging into theaters to the tune of $35 million on Tuesday, Sony is projecting that its Spider-Man reboot will command $130 million over its first six days of release. That's a good start for a movie that cost $230 million to produce and, like "Batman Begins," had to ensnare audiences with a fresh approach to a familiar franchise.
In a summer season that has suffered from something of a tentpole bottleneck, "Spider-Man"s' success is bad news for Stone's "Savages" and the music documentary "Katy Perry: Part of Me."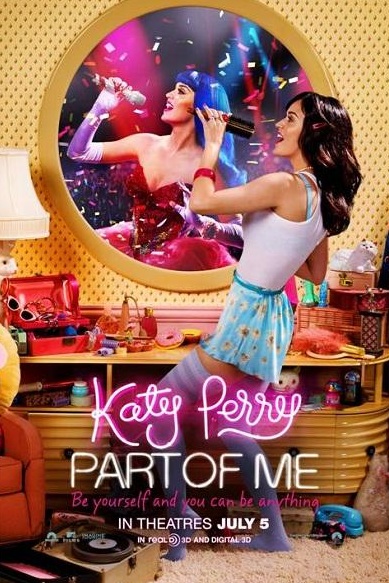 "Savages," a $45 million drama about a pair of pot dealers who get on the wrong side of a Mexican drug cartel, opens in 2,627 theaters on Friday. It stars John Travolta, Salma Hayek, Aaron Johnson, Blake Lively and Taylor Kitsch, the hunky actor still reeling from the twin disappointments of "John Carter" and "Battleship."
Also read: 'Savages' Review: A Flashy but Flimsy Drug-War Story From Oliver Stone
"Savages" has received decent reviews and a 63 percent "fresh" rating on critics aggregator Rotten Tomatoes, but the violent, hallucinatory thriller will have trouble dragging enough males away from "Spider-Man." It stands to make $10 million over the weekend, according to pre-release tracking.
"It will do respectable, but not earth-shattering business," Phil Contrino, editor of Boxoffice.com, told TheWrap. "Universal is definitely being aggressive with its marketing, but there's too much overlap with the audience for 'Spider-Man' and 'Ted.'"
As for the former Mrs. Russell Brand, "Katy Perry: Part of Me" is unlikely to match the success of "Justin Bieber: Never Say Never," a similar tween-skewing film that opened to nearly $30 million in 2011.
Paramount will unveil the PG-rated music documentary on about 2,700 screens Thursday.
Expectations for the film are in the $13 million range for the four-day weekend.
On the bright side, the Paramount Insurge production did not represent a huge risk for the studio, costing a mere $12 million to produce. In addition to its domestic debut, "Katy Perry: Part of Me" is also bowing in the U.K., Australia and New Zealand this weekend.