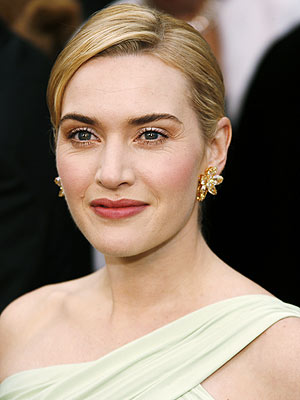 Well if it's good enough for movie stars like Glenn Close and Drew Barrymore, a trip to the small screen doesn't seem like such a bad way for Kate Winslet to follow up her Oscar winning turn in "The Reader."
The actress will join the growing crop of cinema talent that's navigated to cable television in recent years with her starring role in HBO's five hour mini-series "Mildred Pierce," TheWrap has confirmed.
As would be expected, Winslet has attracted top flight talent for her stint on the subscription network, including director Todd Haynes, who scored a critical triumph when mining similar terrain with his 1950s weepie "Far From Heaven" (2002).
Based on a novel by James M. Cain, "Pierce" was made into a seminal noir film in 1945, winning an Oscar for star Joan Crawford in the process. The story centers on a female entrepreneur who climbs to the top of the Los Angeles restaurant scene, but struggles to maintain a relationship with her haughty daughter.
The network will co-produce the movie with MGM, Killer Films and John Wells Productions. It will begin shooting in New York City in April.
This marks the second stint for Winslet on HBO. She previously guest-starred in Ricky Gervais' sitcom "Extras."