As Hollywood migrates 100 miles to the south this weekend for Comic-Con, so do the velvet ropes, guest lists and an armada of the industry's top event producers guarding red carpets across downtown San Diego.
Here's The Party Report's hand-picked highlights of the most choice invites. Leave your laminates at the hotel, fanboys.
Also Read: 'The Walking Dead' Gets Season 8 Premiere Date, Poster Teasing Big Showdown
Thursday, July 20
Fandom's Annual Kick-Off Party
Float at the Hard Rock Hotel, 7:30 p.m.
Notable Names: Abbi Jacobson, Dan Stevens, Tyler Posey, Doug Benson, and super producer Oren Koules.
Performance by a Coachella Headliner: Big Boi, from Outkast.
Hashtags: @GetFandom/#FandomFest
Also Read: Comic-Con 2017: TheWrap Presents 'The Superhero Scoop' (Video)
Friday, July 21
Viceland Party
Fluxx Nightclub, 9 p.m.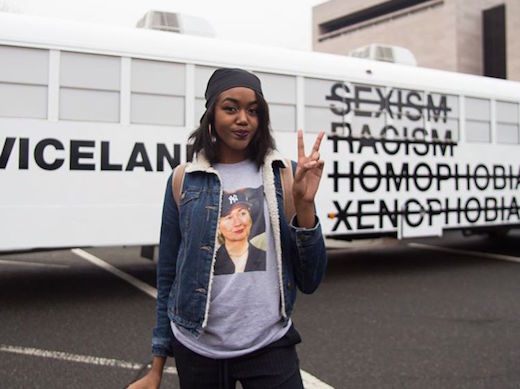 Logline: Gen-Z's MTV throws a party mashup with Diplo's label (Mad Decent) providing the soundtrack.
Notable Names: This is the best music lineup at the Con. Diplo rolls out a four-pack of up-and-coming names from his Mad Decent label: the on-the- cusp of the big time Party Favor, party-starting duo TWRK, Ape Drums, and twin brothers Two Fresh. On the dance floor? Team Viceland's clear-eyed critical reporters and on-air personalities. These are the creators who who ship an endless supply of weed porn to your TV.
Where Does James Van Der Beek fit in? The still boyish "Dawson" stars in the upcoming Viceland series "What Would Diplo Do?," based on the eternally boyish entrepreneurial music maestro.
Hashtags: @VicelandBus (Instagram only)
What you need to know: The white school bus has a rooftop deck. Beyond the invite-only party, the bus is open to the public at 530 Island Ave. from Thursday through Saturday.
Also Read: 16 Stars Who Went to Comic-Con in Disguise, From Justin Timberlake to Henry Cavill (Photos)
BuzzFeed & The CW's "SRSLY The Best Damn Superhero Party"
Altitude Sky Lounge, 5 p.m.
Notable Names: Stars and creators from "Supergirl," "The Flash," "Arrow," "DC's Legends of Tomorrow" and the newest edition to The CW superhero family, "Black Lightning."
Hashtags: #SrslySuper
What you need to know: BuzzFeed smartly slips in to the happy hour time-slot.
IMDboat Party
Fifth Avenue Landing behind the Convention Center
Party on Friday night, ongoing IMDb media studio from Thursday-Saturday
Notable Names: Hosted by Kevin Smith (in his recurring role as IMDb's festival Anderson Cooper, but in a hockey jersey), a rotating cast of who's who at the festival will stop by for interviews, a party, and a 90-minute live show recapping the daily action at #SDCC17.
Hashtag: #IMDboat
What you need to know: Activision is trotting out sneak peek gameplay for "Call of Duty WWII," which doesn't come out until Nov. 3.
Also Read: Comic-Con 2017: Warner Bros Bringing 'Justice League,' 'Ready Player One' to Hall H
NVE Experience Agency and NYLON's "After-Con"
Omnia San Diego, 9:30 p.m.-late
Notable Names: Warren G. and Mase (live performance), Jimmy Iovine's son Jamie Iovine
Hashtag: #CONAF
What you need to know: From Coachella to SXSW and beyond, Nylon and NVE always bring it with their after parties. Look behind the decks, too. They have an eye for ID'ing the next big thing (e.g. Iovine, Jr.).
Saturday, July 22
Entertainment Weekly's Annual Comic-Con Celebration
FLOAT at the Hard Rock Hotel, 9 p.m.
Logline: The crown jewel of the Comic-Con party scene. An EW invite is a litmus test for relative star power in San Diego.
Notable Names: Entertainment Weekly Editor-In-Chief Henry Goldblatt's talent RSVP list ran two pages of single-spaced bold faced names. And that was 10 days in advance. Goldblatt needs to rescind the invite of someone like Aisha Tyler or Josh Holloway just so that Hollywood has a "lone survivor" on standby.
Performance: Freshly back from a summer tour of Barcelona and Mykonos, Michelle Pesce will be filling the dance floor again.
Hashtags: @EntertainmentWeekly
Omnia San Diego
Thursday – Saturday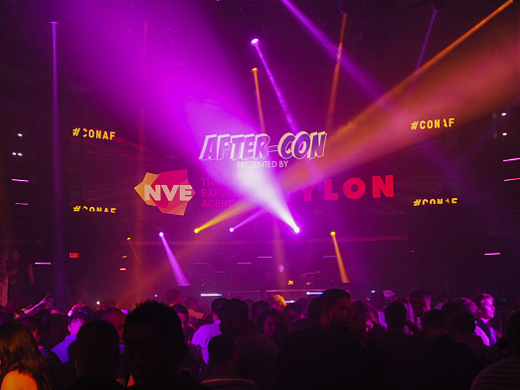 OK, this is not a private party. Yet, Omnia is so deeply ingrained in the entertainment stream that you can't talk about San Diego nightlife without paying respect to the heavyweight on the block.
Omnia San Diego is the 619-edition of the Vegas mega-club that serves up that "big room" DJ experience year-round. It's something missing even in L.A.
For San Diego's most vital Hollywood weekend of the year, they have "Rave of Thrones" DJ Kristian ("Hodor") Nairn spinning on Thursday, the aforementioned NYLON/NVE "Aftercon" on Friday, and cap off the weekend on Saturday night with Savi ("Breathe It In", official remixer for The Chainsmokers' "Honest").
Except for Omnia's Thursday and Saturday parties, all events are private and by invitation only. Security will be tight. Check your confirmations twice.