JuntoBox Films, a social platform that seeks to connect films, fans and funding, is joining forces with the crowdfunding platform Indiegogo to help filmmakers looking to get their projects made, the companies told TheWrap on Sunday.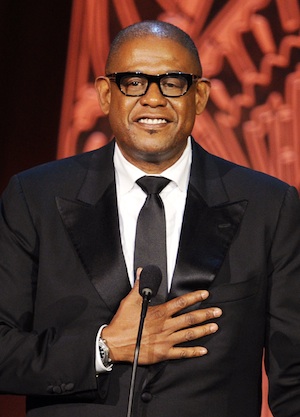 The partnership with Indiegogo, which was to be announced officially on Monday, includes the creation of a JuntoBox Films branded Partner Page on Indiegogo.com, and an opportunity for the films currently on the Indiegogo platform to have access to the production, mentorship and distribution services provided by JuntoBox Films, led by co-chairman Forest Whitaker.
"Everyone has a story to tell, and we believe everyone should be given a voice," said Whitaker. "This partnership with Indiegogo represents another step toward using social collaboration and the elements of our digital world to empower the voices of independent filmmakers everywhere."
"Indiegogo's roots were in film, so we're excited to partner with JuntoBox to further extend our reach within the independent film community," said Slava Rubin, CEO and co-founder of Indiegogo. "The JuntoBox Partner Page on Indiegogo will empower filmmakers to raise money for their films, tap into a global audience and bring more independent film projects to life."
Once a project is created on JuntoBox Films, filmmakers have the opportunity to rise up through the five levels of development by building their film's profile. JuntoBox members then rate and vote on projects that will ultimately be selected and greenlit.
Through social networking and crowdfunding the filmmaking process, JuntoBox Films has greenlit a total of four films this year, including "Passenger, "Sacrifice," "Anthem," and, as it announced today, "Sharon is Caring," the company's first romantic comedy project and its fourth project.
Written and created by New York based filmmaker Wesley Mills, "Sharon is Caring" follows the story of three women with the same name, who find out they're dating the same guy and do the unthinkable and decide to use him for the only thing he's good at – sex.