The first trailer for "Jack The Giant Slayer" has arrived and if you think you know the story, then guess what? You. Don't. Know. Jack.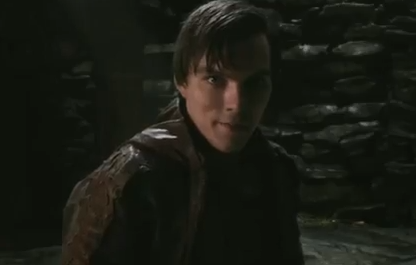 Who saw that pun coming?
Taking full advantage of the larger-than-life subject matter, the glimpse also advises audiences to "prepare for a giant adventure," which is good because the princess in need of rescuing from the big ol' beanstalk is looking for an adventure of her own.
And her hero, Jack (Nicholas Hoult), has been reading about those in books from his father, so his knowledge should make up for any lack of experience. Plus, he's got Ewan McGregor by his side to help out — providing the wise-cracking knight can avoid becoming a tasty hors d'oeuvre and escape the grips of a giant pancake.
But giants living on a floating fortress in the sky aren't the only bad guys in this fairy tale. Stanley Tucci stars as the evil Lord Roderick, who is plotting a pact with the legendary creatures so he can take over the kingdom.
Curious what else to expect from Bryan Singer's fantasy flick? Watch the trailer below and prepare to count the giant puns rolling off of characters' tongues when it stomps into theaters on March 1, 2013.